From the mountains of Arizona to the streets of Philadelphia, there's one man that almost all college basketball coaches can agree to hate: Kentucky's John Calipari. Whether he's nabbing recruits from them, stealing their slogans or grand-standing for the media, Calipari is persona non grata in coaching circles and seems to enjoy every second of the hatred and jealousy. Well then he'll love this list of his 10 biggest coaching beefs.
.
10. Rollie Massimino

Yes, Cal was even making enemies as an assistant coach.
While at Pitt from 1985-88, high school All-American Bobby Martin committed to play for Villanova and Rollie Massimino. But a la Terrence Jones, Martin changed his mind and landed at Pitt after being wooed by Calipari. Martin cited a "misunderstanding between me and the Villanova head coaches."Martin's announcement of the switch came a couple hours before Pitt and 'Nova played, and the two coaching staffs nearly brawled during the game as the Wildcat coaches' thought foul play was involved.
Said Calipari later: "That was a war that turned ugly."
.
9. Bob Knight
In fairness to Calipari, who does Bob Knight actually get along with? As rugged and old-school as they come, it was only a matter of time until Knight took a shot at a coach that never saw a camera he didn't like.
And Knight came out of the blue while giving a 2009 speech to take a jab at Calipari's integrity.
Said Knight: "We've gotten into this situation where integrity is really lacking and that's why I'm glad I'm not coaching. You see we've got a coach at Kentucky who put two schools on probation and he's still coaching. I really don't understand that."
Cal took the high road saying, "I don't agree with what he says but it doesn't change how I feel about him."
.
8. Lute Olson
Calipari must really have a gift if he's getting under the skin coaches who haven't coached in years.
One of the most stoic figures in college basketball, Olson made headlines under a month ago when he joined the Coach Cal Hate Club. Arizona's former coach told FoxSports that, "I also thought it was unprofessional of John Calipari to take all those kids out of there to Kentucky. Very unprofessional." Josh Pastner, the current Memphis coach whose targets John Wall and DeMarcus Cousins eloped with Cal to Kentucky, just happens to be a former player and protege of Olson, so we know where this bad blood came from.
.
7. Jim Reid
You know people really hate you when a coach at your own school has beef.
In 1990 while at UMass, Cal coined the phrase "Refuse To Lose." The only problem? UMass' football coach Jim Reid claims he had already been imparting this slogan on his team. Needless to say, Reid didn't like it when Cal reportedly sold the slogan for six figure royalties.
Years later, Reid came up with a new slogan: "Tough. Hard. Smart. It's the only way we play."
Yeah, not as catchy. But he joked to the Boston Globe: "I think I better copyright it. Some of my phrases have been used elsewhere."
.
6. Lou Carnesecca
This one is just messed up and was also from Cal's days as an assistant at Pitt. Calipari allegedly told a recruit that St. John's beloved coach Lou Carnesecca had cancer and was dying, solely for the purpose of steering him towards Pitt. If the story is true, Cal deserves to be called the Voldemort of college hoops.
Carnesecca has since said he believes Calipari… sort of. "If John says he didn't say it. OK, it's over. I'll forget about it."
We doubt that.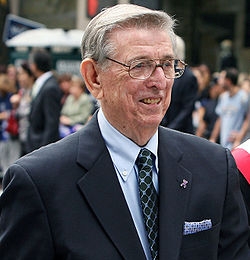 .