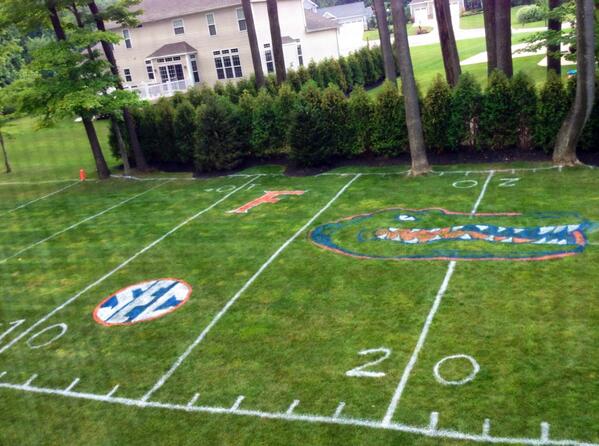 The three children of Florida fan Jason Ioppolo are very lucky. Every time they go to play football in their backyard, it's not much of a stretch to imagine that they're at "The Swamp."
Ioppolo got many of the details spot-on with his "Mini-Swamp": The end zone markers, the orange block "F," the SEC logo and the Gator head at mid-field are all there.
We shouldn't be all that surprised at the quality of Ioppolo's work. He's done this kind of thing before.
My backyard football field for our 7/8 yr old Bengals flag team was a hit! The kids (and parents) loved it. pic.twitter.com/2FGcl0VfMc

— Jason Ioppolo (@JEye40) July 30, 2013