Legendary coaches like Dean Smith beget legendary coaching trees, at least in theory.
In practice, however, former assistant coaches and players of the greats don't necessarily make much of themselves. Duke's Mike Krzyzewski – a.k.a. "Coach K" – may be the clearest example of this. While Smith has protégés like Larry Brown, George Karl and Roy Williams, the winningest coach in Division I college basketball history has a wilting coaching tree full of branches that should be amputated.
Mike Brey (Notre Dame Head Coach)
Brey is the most successful former assistant of Coach K, winning over 375 games in his time as a head coach at Delaware and Notre Dame. The three-time Big East Coach of the Year has the Irish back in the hunt for a conference title this season. But despite Brey's sparkling winning percentage, he's only been to the Sweet 16 once in 17 seasons as a head coach.
Tommy Amaker (Harvard Head Coach)
It's hard to believe, but Amaker is Coach K's second-most successful protégé. A former Duke guard in the 1980s, Amaker also served as a Blue Devils assistant from 1988-97. On the plus side, Amaker led Seton Hall to the 2000 Sweet Sixteen and Harvard to its first NCAA tournament since 1946. On the flip side, Amaker was fired at Michigan in 2007 and is now toiling in the obscurity of the Ivy League.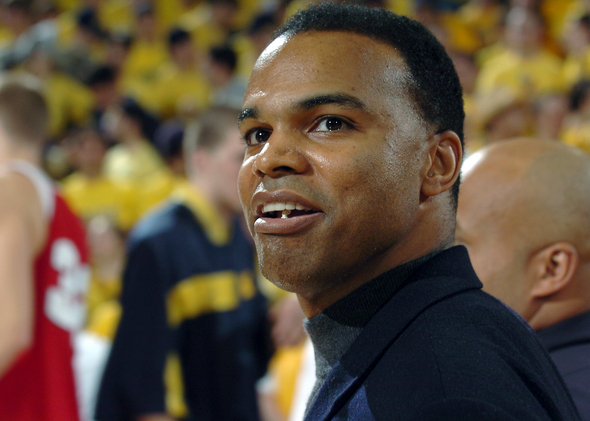 Johnny Dawkins (Stanford Head Coach)
Dawkins, a former Blue Devil and NBA player, began an assistant coaching gig under Coach K in 1998 that last a decade. In 2008, he was given the head coaching job at Stanford, but Dawkins' first four years were mediocre at best. The Cardinal did win last year's NIT tournament but have yet to make the Big Dance. At 15-9 this season, it looks like Dawkins is about to go 0-5 in Palo Alto.
Jeff Capel (Ex-Oklahoma Head Coach)
Capel, a former Blue Devil, has come back to his alma mater after a head coaching career that flamed out. Capel started for four years as a Duke guard between 1993-97 and went on to lead VCU to 79 wins in four seasons. After riding Blake Griffin to the 2009 Elite Eight, Capel's Oklahoma teams nosedived with two straight losing seasons. Capel has come back to Coach K, tail tucked between his legs, and is currently an assistant coach for the Blue Devils.
Quin Snyder (Ex-Missouri Head Coach)
Snyder played for Duke between 1985-89 and was a Coach K assistant from 1995-99. Snyder then accepted the head coaching position at the University of Missouri, and led the Tigers to four consecutive NCAA Tournaments, including one Elite Eight appearance. After two NIT appearances followed, Snyder was axed in Columbia. He's now a long way from home as an assistant for Russia's CSKA Moscow.
Robert Brickey (Ex-Shaw Head Coach)
Here's where things go downhill fast. A Blue Devil from 1986-90, Brickey was a member of three Final Four teams and started in the national title game in 1990. Brickey's only head coaching job came in DII at Shaw University, where he only lasted three seasons. Brickey is currently the Director of Basketball at Hoops City U, a youth basketball program.
Mike Dement (Ex-UNC-Greensboro Head Coach)
Dement only coached under Coach K from 1982-83, but has been unable to escape the apparent "K Curse." Dement went on to coach at Cornell, SMU and UNCG, not exactly blue blood program. Dement made the NCAA tournament once at Cornell but has resigned his past two head coaching positions at SMU and UNCG midseason, the latter coming in December of 2011.
David Henderson (Ex-Delaware Head Coach)
Henderson played under Krzyzewski at Duke from 1983-86. After retiring from professional basketball, Henderson coached under Krzyzewski between 1998-2000, when he was tapped to be the University of Delaware's head coach. In 2006 Henderson was fired after Delaware posted a 9-21 record. He hasn't resurfaced in college basketball since.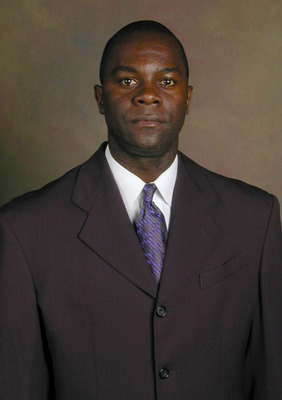 Tim O'Toole (Ex-Fairfield Head Coach)
O'Toole had a brief stint on Duke's bench from 1995-97. After one season as a Seton Hall assistant, O'Toole took over for his alma mater, Fairfield, as the program's head coach. In eight years, O'Toole could only muster one NIT appearance and was out the door. He's currently the director of basketball operations for Syracuse.
Does Krzyzewski's motion offense require top-notch talent to execute it properly? Are his assistants not given enough responsibility to blossom on their own? Or are the failures of Coach K's protégés just bad luck?
Whatever the case may be, Coach K's Coaching Tree is on life support.