WVU Player Robs Home in Team Sweats
Comments
The star of this week's edition of "College Football's Dumbest Criminals" is former West Virginia defensive lineman Korey Harris, who was kicked off the team and dismissed from the school last Friday after being arrested for his part in the July 12th armed robbery of a Morgantown home.
It wasn't just the crime itself, committed by Harris and two others, that shamed Harris. One of the victims was able to identify Harris due to the fact that he was wearing his WVU-issued sweatpants — with the No. 96 on them — while committing the robbery.
Not exactly the kind of player you can count on to bolster an embarrassingly porous West Virginia defense, is it?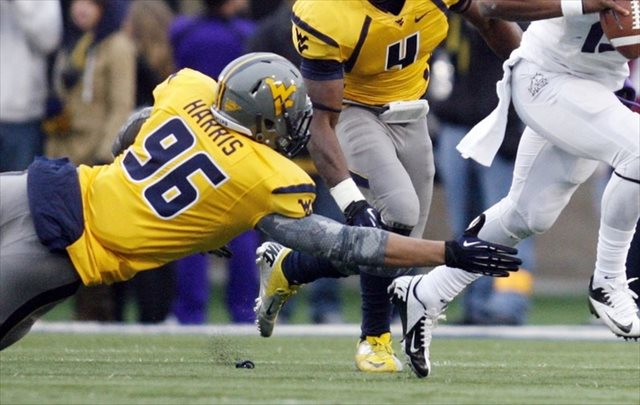 &nbsp