Winston Displays Cannon Arm in Baseball
Comments
The Florida State football debut of highly-touted redshirt freshman QB Jameis Winston already couldn't come soon enough for Seminoles fans. What he did on the baseball field on Thursday night — he doubles as an FSU outfielder — against Virginia Tech had to have Seminole football fans frothing at the mouth.
Against the Hokies in the ACC tournament, Winston fielded a hit to the outfield and fired an absolute seed to nail a would-be Hokies run-scorer at home plate.
For comparison's sake, Tomahawk Nation's Bud Elliott was kind enough to also include a GIF of perhaps the greatest two-sport athlete ever, Bo Jackson, doing something similar from his major league days.
The rest of the ACC just froze up in fear.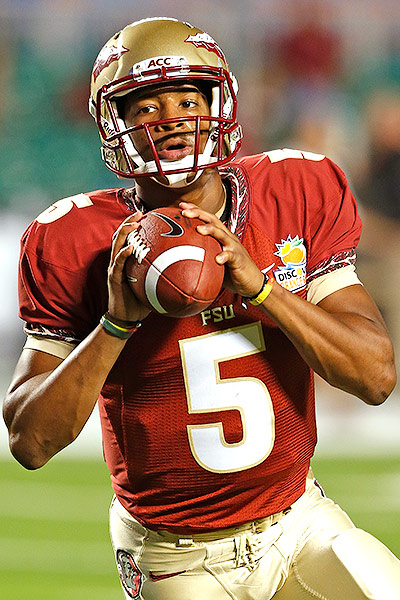 &nbsp