Virginia Tech Unveils Ugly Camo Unis
Unfortunately, the less-than-stellar camouflage helmets that Virginia Tech football unveiled in April have a similarly unsightly uniform to go with it.
We have nothing but utmost respect for the Hokies' decision to team up with Nike to design these uniforms for their Military Appreciation Day matchup against Marshall on September 21st. We just wish the end product didn't make it look like the team was getting ready to go duck hunting.
Exacerbating our dislike of these threads is the fact that they look so much less appealing than the awesome camo helmets and jerseys the Hokies wore last year. Grade: D+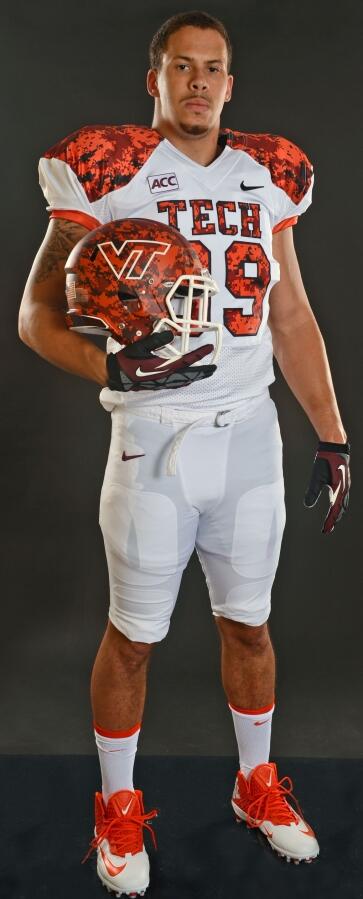 &nbsp