Video: 'Rudy' Explains New College Football Playoff
Comments
Nearly 21 years after portraying the titular Rudy, Sean Astin was once again outfitted in a No. 45 Notre Dame uniform, this time on behalf of ESPN to promote the inaugural college football playoff.
"Just picture it. New Year's Eve, New Year's Day," Astin tells a room full of fellow Fighting Irish players. "Over the course of 36 hours we're going to usher in the new year being glued to our television sets, watching all of the best games. Isn't this what college football is about? Fair play? Deciding who's going to win the national championship on … the … field!"
Watch it all the way through for the payoff at the end. It's well worth it.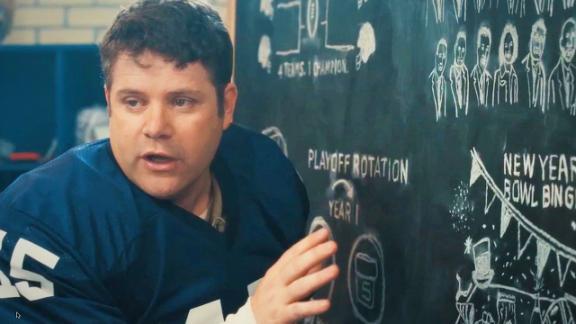 &nbsp