UW Wearing Matte Black Lids vs. Ducks
Washington is calling for fans to "blackout" Husky Stadium against second-ranked Oregon on Saturday. They're setting an excellent example with the helmets they'll be wearing as they try to pull off the upset and UW's first win over Oregon in a decade.
It's a matte black beauty, on the sides of which the purple block "W" and its gold border really pop. As an added bonus, the stripes that split the middle of the lid follow that same color pattern and also look really good.
We first saw how "capable" purple, yellow and black could be put together with East Carolina's recent new all-black uniforms. We're seeing it again with Washington. Grade: A
[@A_Jude]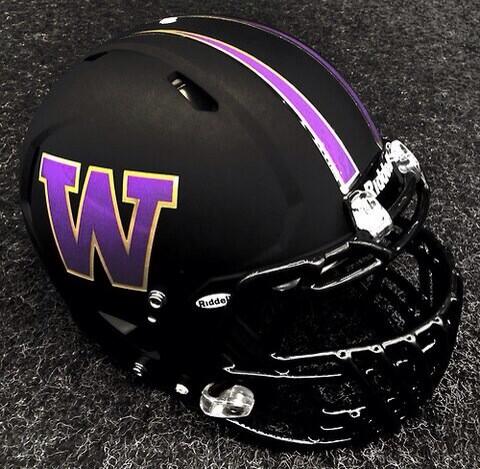 &nbsp