USF Gets Crazy Shorts For B.E. Tourney
Comments
Crazy new uniforms for college basketball's postseason are all the rage and even South Florida is even getting in on the fun.
As first reported by Paul Lukas on Uni Watch, check out the threads below that USF will wear for this week's Big East tournament with crazy gradient shorts of the school colors, green and gold.
These aren't quite as crazy as the Zubaz-striped shorts that many Adidas schools will be wearing for March Madness, but Under Armour has definitely reached into its bag of tricks for these.
The shorts are sure to be divisive, as they conjure up images of the 1970s' Houston Astros.
The good news for people that don't like them: After winning just three Big East regular season games, USF will likely be one-and-done in the Big East tournament.
Call us crazy, but we kind of like them. Grade: B+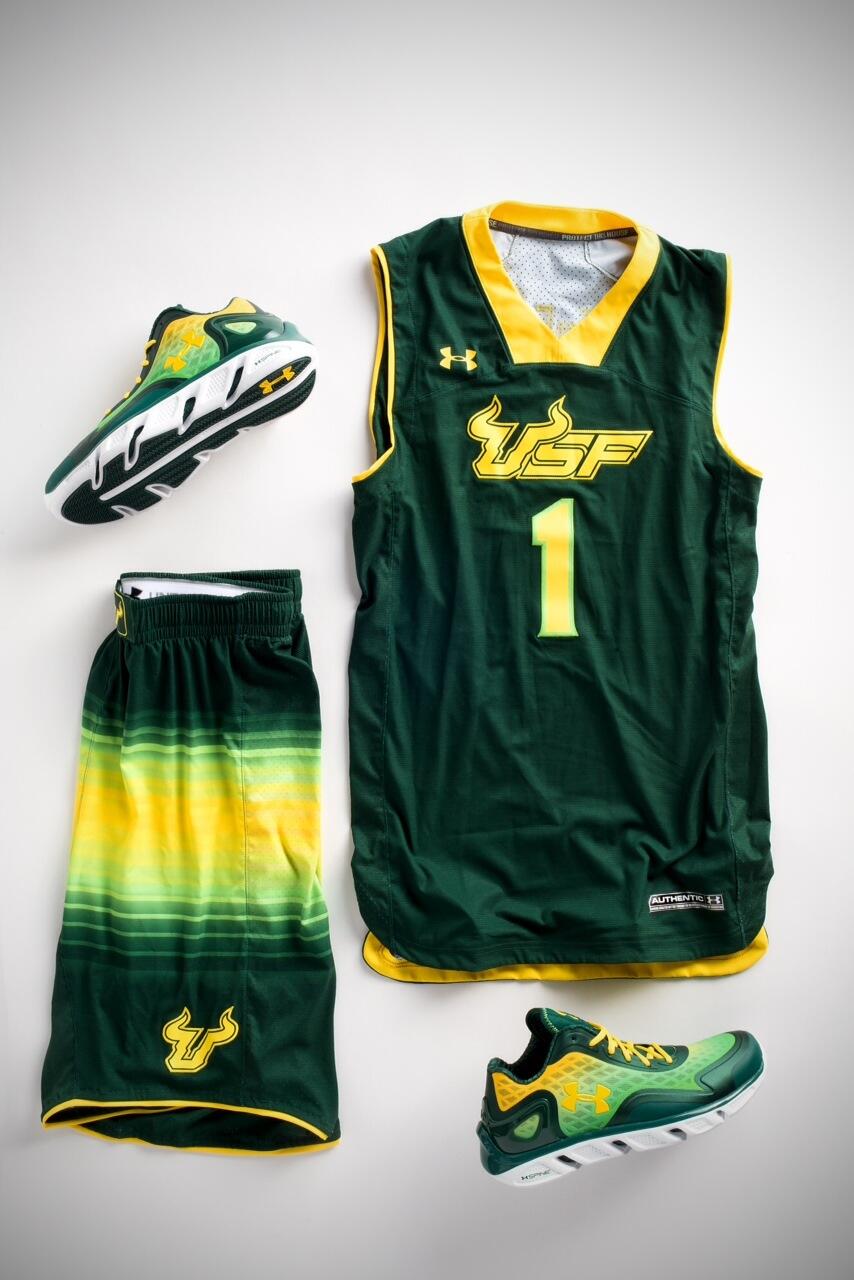 &nbsp