UO Charges Fans to Watch Cheer Tryouts
Oregon's cheerleading squad isn't just pretty. They also understand the value of supply and demand.
Monday marked the first day of tryouts for aspiring members of the 2013–2014 squad, and the public at large was encouraged to show up at Matthew Knight Arena to see them in action - but only if they agreed to pay a $5 entry fee.
If you're a cynic, don't think of this as pimping the Ducks cheerleaders out. Think of this as a new way of offering a product that has proven very popular in the past.
Clearly the efforts of the Nike marketing machine have proved influential across the board at Oregon.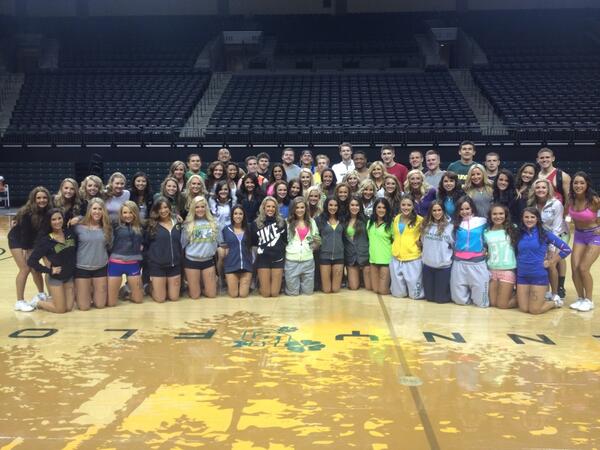 &nbsp