UNC Football Adds Argyle to End Zones
Comments
Long a beloved staple of North Carolina's basketball uniforms, the argyle design is now making its way into Tar Heels football.
In preparation for its 2013 home opener against Middle Tennessee State on Saturday, UNC has argyle-ified — that's a word, right? — the end zones at Kenan Memorial Stadium. Both "Carolina" in one end zone and "Tar Heels" in the opposite one now resemble the pattern that runs down the shorts and jerseys of the school's basketball players.
We're big fans of this change. If UNC wins on Saturday, we encourage them to keep the design for good luck.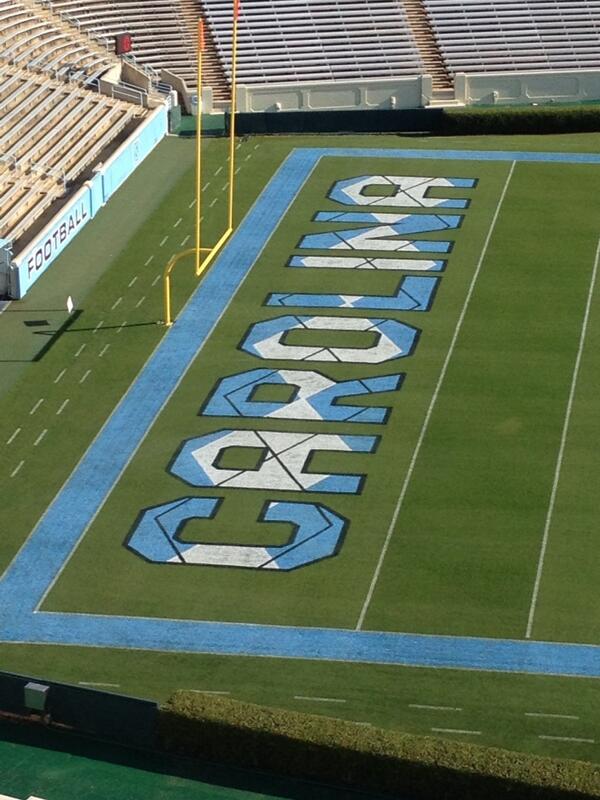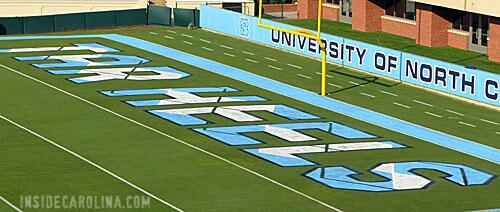 &nbsp