UConn Gets Crazy New Football Helmets
Connecticut wasn't content with just a new logo. The Huskies unveiled tons of new uniforms on Thursday to unify the look across the athletic department and no change is more jarring than the Huskies' new football helmets.
Out is the boring helmet with a "C" on the side and in are wacky new lids with nothing on the side and the Huskies' new logo in stripe form peering over the facemask. It comes in matte blue and white. While the rest of the uniform looks great, these are the most ridiculous new helmets we have seen since Maryland's "State Pride" lids for the 2011 season opener.
Judging by the first couple comments on UConn's Instagram photo - including "The helmet is atrocious," "For real???" and "That thing is embarrassing." - and a poll at The UConn Blog entitled "Are UConn's new football helmets the worst thing ever created by human hands?", the helmets aren't going to be a big hit in Storrs.
If it weren't for the cool uniforms, UConn's new look would get an F. Grade: D
New Helmet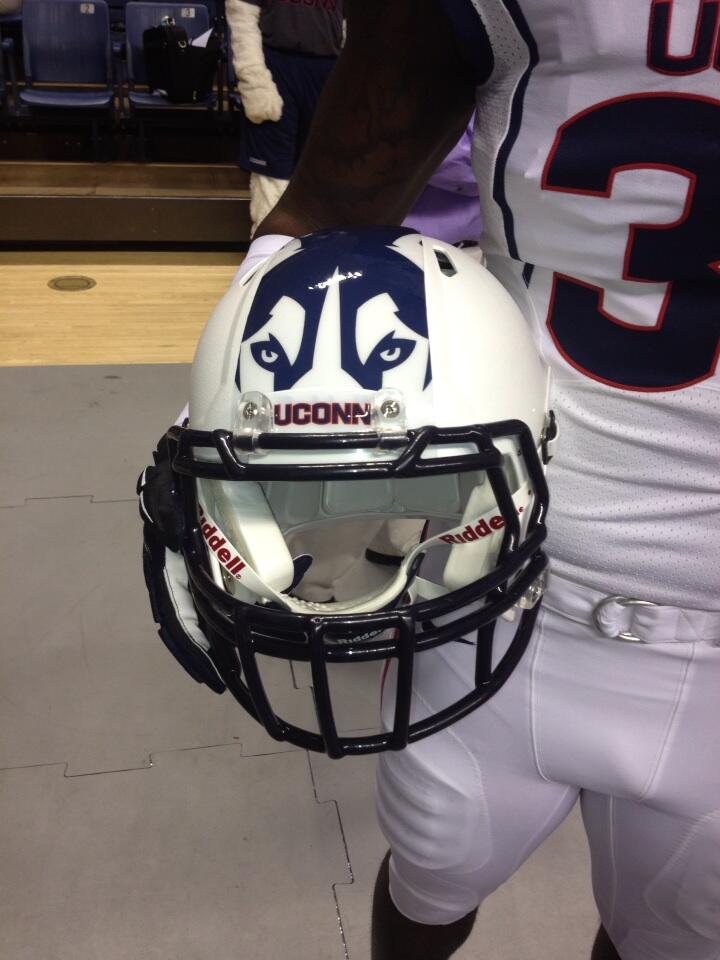 Old Helmet
New Uniforms
&nbsp