UCF Hoops Unveils New 'Blacktop' Court
UCF basketball's new floor at CFE Arena isn't quite the literal blacktop we were lead to believe it would be based on the designs tweeted by women's assistant coach Courtney Locke. Yet the finished product is still a nice homage to playground surface that the Knights' players — and most players in general — grew up playing on.
The entire inbounds area of the court, with the exception of the areas below the 3-point arcs, is concrete-like in color. All that's needed are chain nets, a chalk-drawn hopscotch and four-square court and the players will feel like they're back on a playground court again.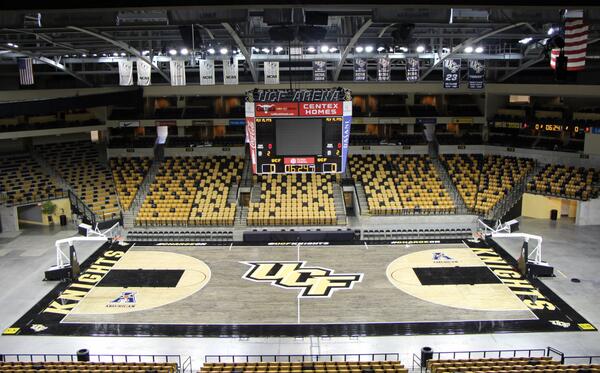 &nbsp