TTU's Mayfield Wows Team With 'Dougie'
Comments
Long before he accounted for five touchdowns in Texas Tech's 41–23 win over SMU on Friday night, true freshman walk-on QB Baker Mayfield drew rave reviews from his Red Raiders teammates during fall camp for something entirely unrelated to football: His "Dougie" skills.
"I'm just going to be honest, I'd never seen a white kid do the Dougie. Like, at all," TTU linebacker Pete Robertson told Fox Sports Southwest. "When he did the Dougie, I'm just like, 'Is he really doing this right now?' He killed it."
Might we be witnessing the beginnings of a Johnny Manziel-like rise to stardom?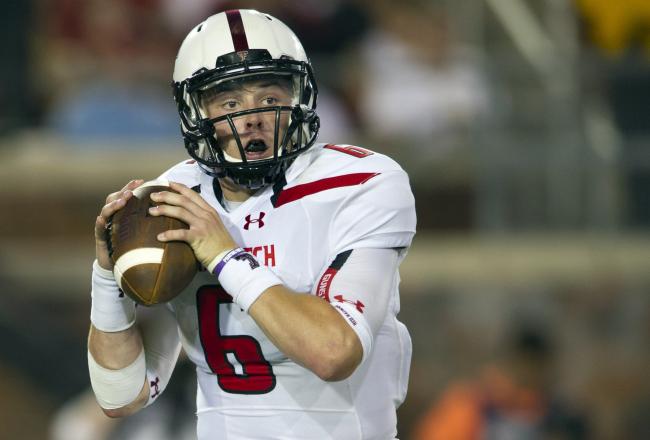 &nbsp