Tide DC Kirby Smart Kills Giant Snake
Comments
Over the weekend, Alabama defensive coordinator Kirby Smart demonstrated a penchant to muffle more than just opposing offenses.
@CecilHurt @jimdunaway @ClayTravisBGID Kirby Smart aka the weekend snake killer. pic.twitter.com/f0Q5JFkOrR

— Marc Courville (@marccourville) July 1, 2013
That doesn't look like your typical, harmless garden snake either. That thing looks big and mean — and Smart apparently slayed it while wearing shorts and flip flops.
As triumphant a moment this was for Smart, he's probably got bigger snakes in mind to go after next - namely Texas A&M QB Johnny Manziel, who slithered around his ballyhooed defense for 345 total yards in the Aggies' 29–24 upset win last year.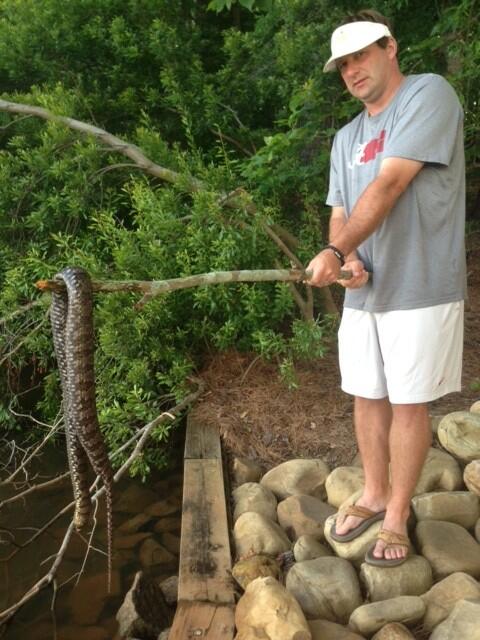 &nbsp