Theismann's Twitter Faux Pas Goes Viral
A Twitter faux pas can happen to the best of us. It just seems funnier when it's an older person that victimizes themselves.
On Sunday night, the Twittersphere couldn't stop buzzing about former Notre Dame and NFL QB Joe Theismann, 63, who had this to say regarding Beyonce's Super Bowl halftime performance.
I'm sorry Joe, Beyonce did what? Theismann clearly meant to make a joke about the power outage that delayed the game but gave us an unintentional piece of Twitter comedy gold instead.
Theismann quickly removed the tweet and said that he meant to say "shut the house down" instead of replacing the "u" with an "i." Sure you did, Joe. Sure you did. Joe Theismann profile
[Deadspin]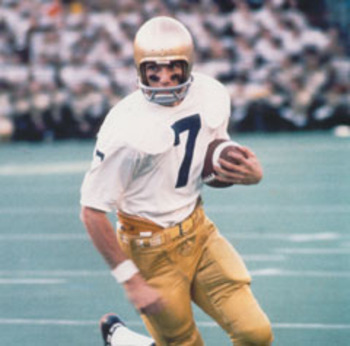 &nbsp