Stanford Players Wear 'Nerd Glasses'
Comments
Stanford may have played the role of bully in its 26-20 victory over Oregon on Thursday night, yet what the Cardinal's star players wore to the postgame press conference was hardly jockish.
That's because players came to the press conference sporting matching nerd glasses. When asked why they were doing so, QB Kevin Hogan simply responded, "It's Stanford."
You can wear whatever you want to wear when you turn in as impressive an all-around performance as what the Cardinal did against the third-ranked Ducks.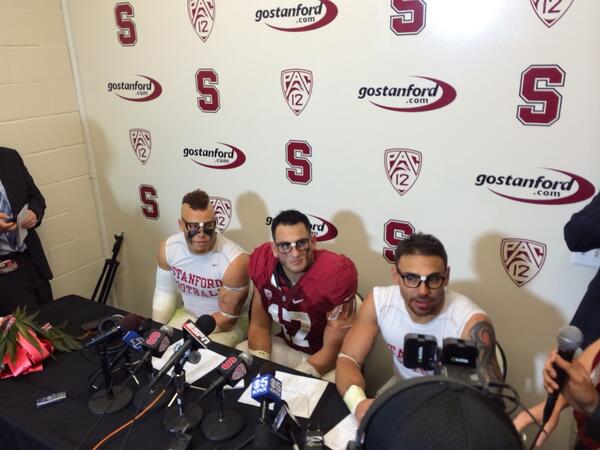 &nbsp