SportsCenter Comment Draws Controversy
Comments
We in the media are always looking for catchy phrases, usually in relation to some sort of historical event.
Well SportsCenter anchor Todd Grisham did that last night with disastrous results.
After Oklahoma lost to Texas Tech on Saturday night, 41-38, Grisham led in the broadcast with "It's a Trail of Tears in Oklahoma!"
That, of course, is a reference to the Indian Removal Act of 1830 in which Native Americans were forced to relocate to Oklahoma in one of the nation's most embarrassing historical moments.
This certainly isn't how Grisham wanted to start his ESPN career after leaving the WWE earlier this month. Grisham has since apologized on Twitter:
"Sincerely didn't mean any harm with that comment after OU loss. I saw a shot of fans crying, historical reference didn't even cross my mind."
"My Great Grandmother was a full blooded Cherokee. I am very proud of my Native-American roots."
Stay tuned on whether that apology is enough to satisfy those in Bristol or whether Grisham will be handed a suspension.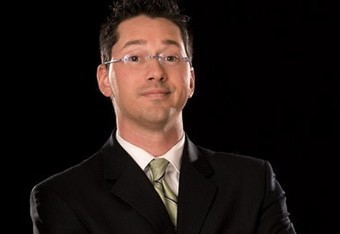 &nbsp