Spartans LB Chooses Seminary over NFL
Michigan State's Chris Norman has the size (6-foot-1 and 233 pounds) to be a very capable NFL linebacker. But he's bypassing riches at the next level in favor of another path: seminary school.
"It trumps football," Norman said of his relationship with Jesus. "It trumps other relationships. It trumps everything."
Norman explained to Michigan State beat writer Diamond Leung that his literal come-to-Jesus moment came following his sophomore season. An elbow injury sustained in the Spartans' bowl game kept him out of spring practice for his junior year and forced a shift in his priorities from football to religion.
"When I did it, people were really confused and probably fearful because it was like, 'Where did you come from?' " Norman said. "You're not the same person that you used to be, and honestly, I wouldn't have any other way."
It's worth nothing that Norman performed well-enough during his final two seasons — he was an honorable mention All-Big Ten performer as a junior and a team captain as a senior — where an NFL career would have been a real possibility. As the case is, we wish Norman the best of luck on his new life path.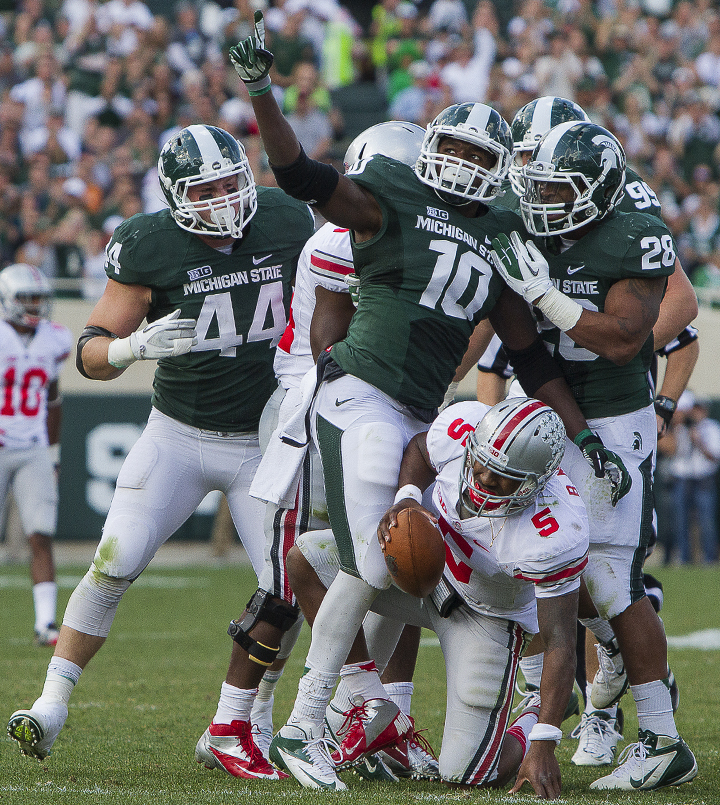 &nbsp