Short Sleeves Invading College Hoops?
Comments
Say it ain't so.
Yesterday, Adidas, the official outfitter of the NBA, revealed a new lightweight Golden State Warriors uniform that features short sleeves. Now this monstrosity may be coming to college.
Marc Spears of Yahoo! Sports is reporting that we will see the jersey in the NCAA as early as this season.
Yesterday, he tweeted, "Several Adidas schools will wear short sleeve compression jersey this season, including possibly Indiana, Louisville, UCLA, Kansas, Baylor."
Which begs the question: Why would teams with such rich history and tradition wear such ugly uniforms?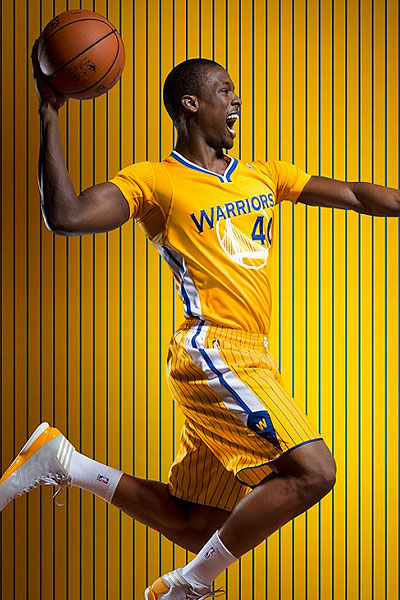 &nbsp