Rutgers' Eddie Jordan Never Graduated
Just over a month after Rutgers was humiliated by the Mike Rice player abuse scandal, the Scarlet Knights basketball program has found itself back in the news for the wrong reasons: New head coach and former RU basketball star Eddie Jordan never graduated from the university.
Deadspin checked with the registrar's office, which said Jordan did not graduate from the school despite the following line in his bio: "RU's all-time leader in both assists (585) and steals (220), "Fast Eddie" scored 1,632 career points and earned honorable mention All-American honors as a senior in 1977 before earning a degree in health and physical education."
Not only does Jordan's bio claim he graduated, it's very taboo for a college head coach not to have a degree because of the example it sets for student athletes. Former Houston coach Clyde Drexler and ex-NC State head man Sidney Lowe both had to take additional college courses before coaching at their alma maters in recent years.
According to Deadspin, Jordan accumulated 103 credits, which was not sufficient to graduate. If Jordan told Rutgers he graduated before getting the job, we have another George O'Leary scandal on our hands. If Rutgers just assumed Jordan graduated, didn't realize it was required by the NCAA or intentionally hid this fact, then the athletic department is incompetent at best and scandalous at worst.
Stay tuned….
[Deadspin]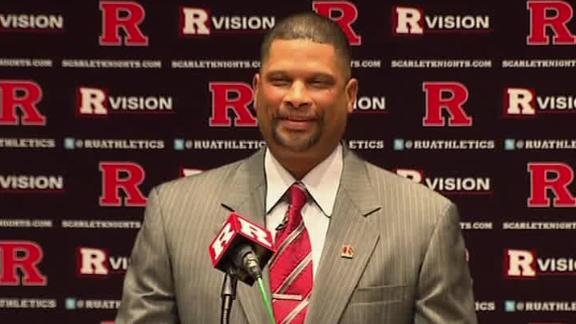 &nbsp