Rick Pitino Finally Hangs With Pitbull
Comments
Louisville men's basketball coach Rick Pitino is a noted fan of Pitbull. He said as such prior to the start of the 2012–2013 season, and his son Richard (while still the coach at FIU) served as middleman for his dad to get an autograph from the hip-hop star congratulating him on his 300th win with the Cardinals.
So it makes sense that Pitino finally got to meet Pitbull in person in Miami earlier this week — both because that was the logical destination that their "relationship" was heading in and because it's a fitting addition to an offseason that more resembles that of a hip-hop mogul rather than an NCAA title-winning coach.
Coach P finally got to meet @PitBull #NationalChamps #Miami #Louisville RT pic.twitter.com/4GihDlraWf

— Joey Wagner (@JoeyJWagner) June 19, 2013
Awkward bro-hugs between two men at the top of their respective industries are the best, aren't they?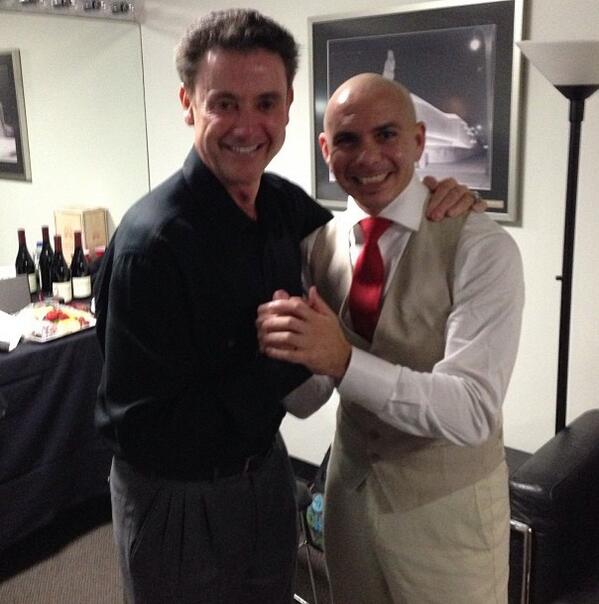 &nbsp