Reggie Bush Runs All Over Fresno St. in '05
Comments
While no running back could play pinball with opposing defenses quite like Reggie Bush circa 2005, even his specter could be enough to have Fresno State faithful quaking when they open the 2014 season at the Trojans on Aug. 30.
Down 21-13 at halftime to the No. 16 Bulldogs in the regular season's penultimate game, top-ranked USC was on the precipice of its first loss of the season. But the Trojans poured it on in the third quarter and quelled upset hopes, outscoring Fresno State 28-7 en route to a 50-42 victory.
It wasn't so much the Trojans taking over, however, as it was Bush single-handedly having his way with the Bulldogs. The highlight was Bush's zigzagging 50-yard touchdown in which he stopped on a dime at the 25-yard line.
With two touchdowns in the third quarter, as well as 294 rushing yards and 513 all-purpose yards for the game, Bush put the resounding last piece on his Heisman resume. Of course, he eventually relinquished the trophy, but on merit alone Bush was an unmatched world-beater at USC who has since enjoyed a solid NFL career with the Saints, Dolphins and Lions.
And if the memory of Bush isn't enough, Fresno State will try to avoid losing back-to-back games to USC, who defeated them soundly in last year's Royal Purple Las Vegas Bowl, 45-20.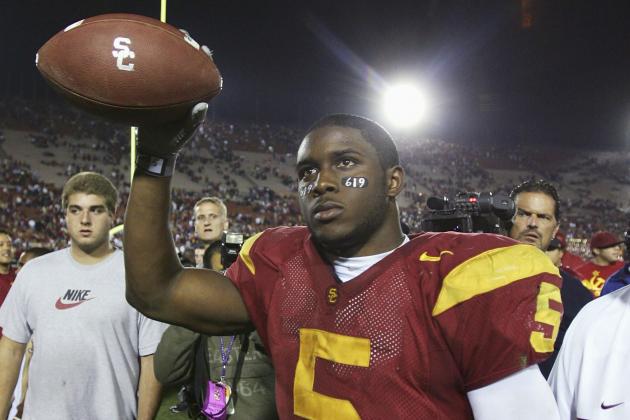 &nbsp