Pitino Follows Through on Tattoo Promise
Comments
Approximately two-and-a-half weeks after his team's NCAA title game win and his pledge to make good on his promise to get a tattoo as a result, Louisville coach Rick Pitino is a newly-inked man.
Just as Pitino said during his April 9th "CBS This Morning" interview, he got a tattoo near his left shoulder. The majority of it is Louisville's red script "L." Running along the left side of that is "2013," and below the "L" is "NCAA Champions 35–5."
Is it the best tattoo we've ever seen? Far from it. But it's also not the worst.
That being said, winning a national title is about the only excuse there should be for a 60-year-old man getting a tattoo.
[@KKcards]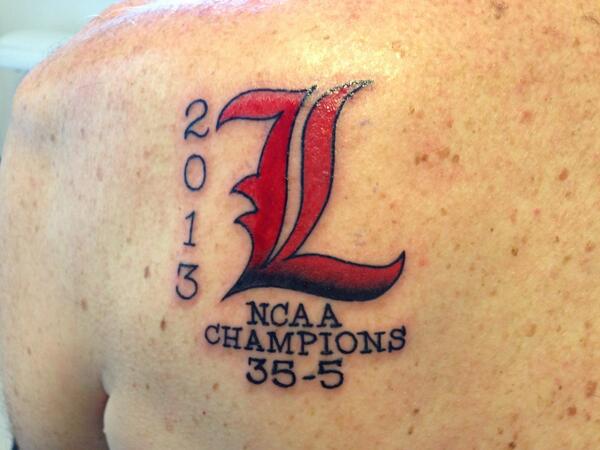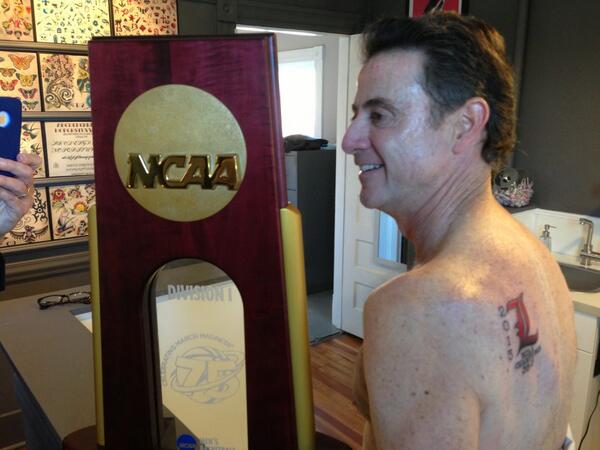 &nbsp