Pitino Catches 80-lb Marlin in Bahamas
Comments
If it was humanly possible, Louisville coach Rick Pitino ought to bottle the good fortune he's recently experienced and sell it to the highest bidder. The man is on an unbelievable roll right now.
The latest example of fate shining on him: The 80-pound Marlin he reeled in this week on a trip to The Bahamas.
In chronological order, let's review the past couple weeks in Pitino's life:
April 3: Son Richard is hired as the new coach at Minnesota
April 6: Horse he co-owns, Goldencents, wins the Santa Anita Derby
April 8: Announced that he will be inducted into the Basketball Hall of Fame on September 8 prior to guiding Louisville to the national title (becoming the first coach to win NCAA championships at two different schools)
This Week: Catches trophy-sized marlin
Critics will point out that Goldencents finished a disappointing 17th at the Kentucky Derby last Saturday. If that's the worst thing in Pitino's life right now, he's doing alright for himself.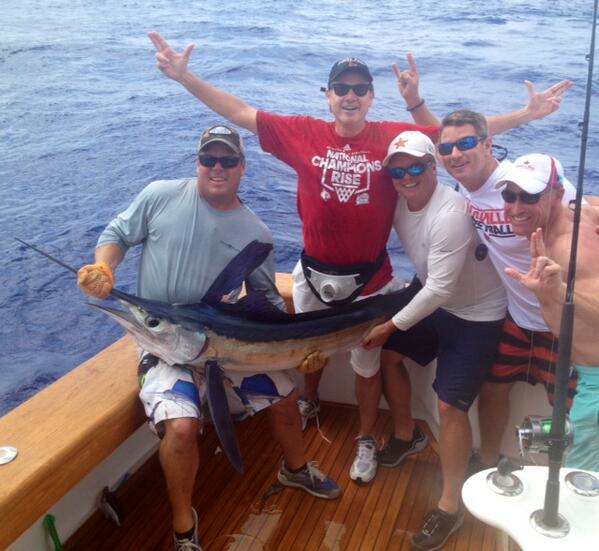 &nbsp