Tennessee Football: Vols Remember DT Recruit's Parents' Anniversary (PHOTO)
Comments
Rivals' fourth-best defensive tackle in the Class of 2015, Kahlil McKenzie currently has offers from a dozen different power conference programs. And Tennessee might have leapt to the top of McKenzie's list for both remembering his parents' anniversary and celebrating it accordingly.
S/o @UTCoachJones showin some love for my parents anniversary!! #GoVols #WheresTheBucket pic.twitter.com/DOuZRbXFdW

— Kahlil McKenzie (@KM1_Era) June 10, 2014
Props to Vols head coach Butch Jones for realizing that the best way to a recruit's heart is through his parents.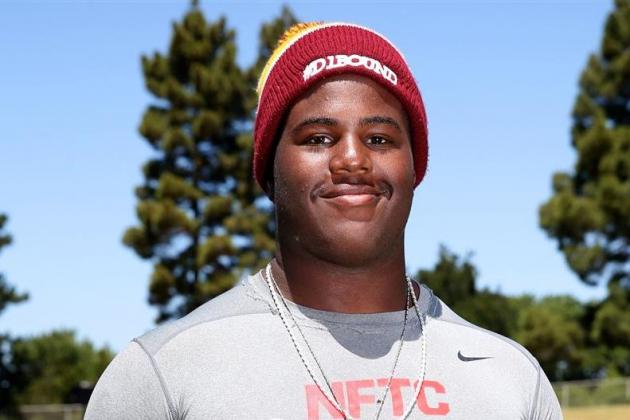 &nbsp