Notre Dame Football: 'Jeopardy!' Clue Mocks Irish for 2013 BCS Title Game (PHOTO)
Comments
Notre Dame fans would like nothing more than to forget all about their 42-14 shellacking at the hands of Alabama in the 2013 BCS title game. Alas, Tuesday night's episode of "Jeopardy!" didn't let them.
Haha Jeopardy just threw shade at Notre Dame pic.twitter.com/7jmNrkte9c

— Grant Salzano (@Salzano14) July 8, 2014
As College Spun pointed out, it was already a rough Tuesday for the Fighting Irish as many folks on Twitter were all too quick to compare Germany's 7-1 demolition of Brazil in the World Cup to that beatdown in Miami 18 months ago.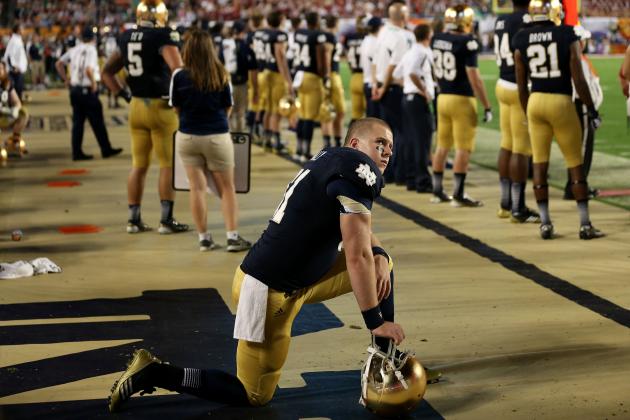 &nbsp