Photo: Boeheim 'Reaction Jacket' Auctions for $14,000
Comments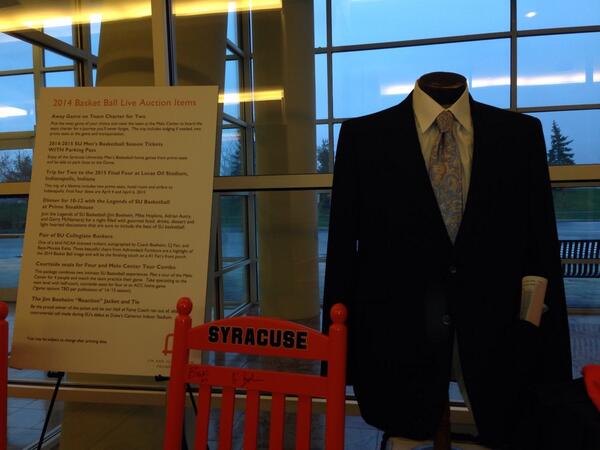 College sports fans with greater-than-average means will pony up for anything with a direct tie to their favorite teams. And we mean anything.
Such as the suit jacket that Syracuse head coach Jim Boeheim was wearing during his now-infamous meltdown in the waning moments of the Orange's loss to Duke in February. One lucky 'Cuse fan ponied up $14,000 for the "reaction jacket" at this year's Jim & Juli Boeheim "Basket Ball" Gala.
Which we'd be remiss if we didn't mention went toward cancer research and helping local youth in Central New York.
&nbsp