Penn St. Fans Build Joe Paterno Vigil
Comments
Even as Penn State has tried to distance itself from longtime former head football coach Joe Paterno, the late JoePa still has a devoted legion of followers in State College.
Prior to Saturday's home game against Michigan, a group of fans built a vigil dedicated to Paterno's 409 wins - the NCAA record number of victories he was credited for before 111 of them were vacated as a result of the child sex abuse scandal.
Our advice to those fans: Stop clinging to the past and start celebrating the present, namely Penn State's thrilling, four-overtime upset of the previously undefeated and 18th-ranked Wolverines.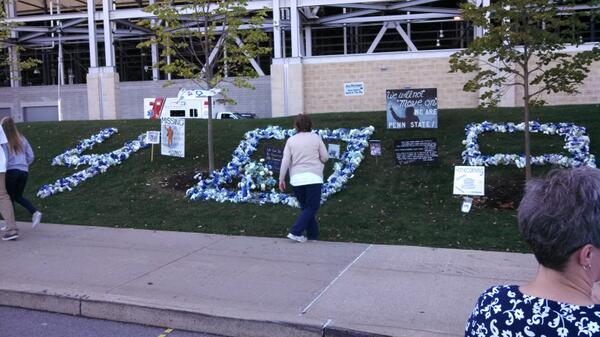 &nbsp