Pat Tillman Portrait at End of ASU Tunnel
Very fittingly, a photo of former Arizona State LB Pat Tillman is the last thing that Sun Devils players will see before taking the field at Sun Devil Stadium this season after exiting the Pat Tillman Memorial Tunnel.
On Wednesday, the ASU equipment staff revealed a photo of Tillman — wearing his since-retired No. 42 Sun Devils jersey — from the back, superimposed onto the door of the players' tunnel that bears his name. Tillman was killed in 2004 by friendly fire in Afghanistan after leaving the NFL to join the Army.
As far as pregame psych-up rituals go, it doesn't get any better or more touching than this. Pat Tillman profile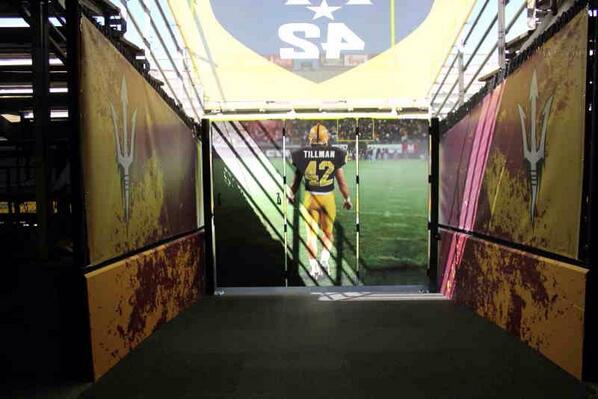 &nbsp