Ohio St. Star Guard Aaron Craft Engaged
Comments
Ohio State star point guard Aaron Craft got engaged to his longtime girlfriend, Amber Petersen, this past weekend per a Twitter announcement from Craft's three roommates. Though it wasn't shocking news — Craft and Petersen were high school sweethearts — female Buckeyes fans were nonetheless devastated.
This is the story of a girl who cried a river because Aaron Craft is engaged.

— Mary Kate (@IxnayOnTheMK) September 9, 2013
Could this week get any worse? Apparently so since Aaron Craft is engaged.

— Courtney Brake (@cbraaake) September 9, 2013
Aaron craft is engaged…why isn't it to me?

— Rachael Hartling (@rachaelhartling) September 9, 2013
Quite wisely, Craft's three roommates offered the heartbroken, female OSU fans a shoulder to cry on (among other things).
Per the overwhelming demand of the female population, single roommates are as follows: @ggreve32 @ltjones1 @CoolHandLuke_42 #givethemafollow

— Craft's Roomies (@CRAFTroomies) September 9, 2013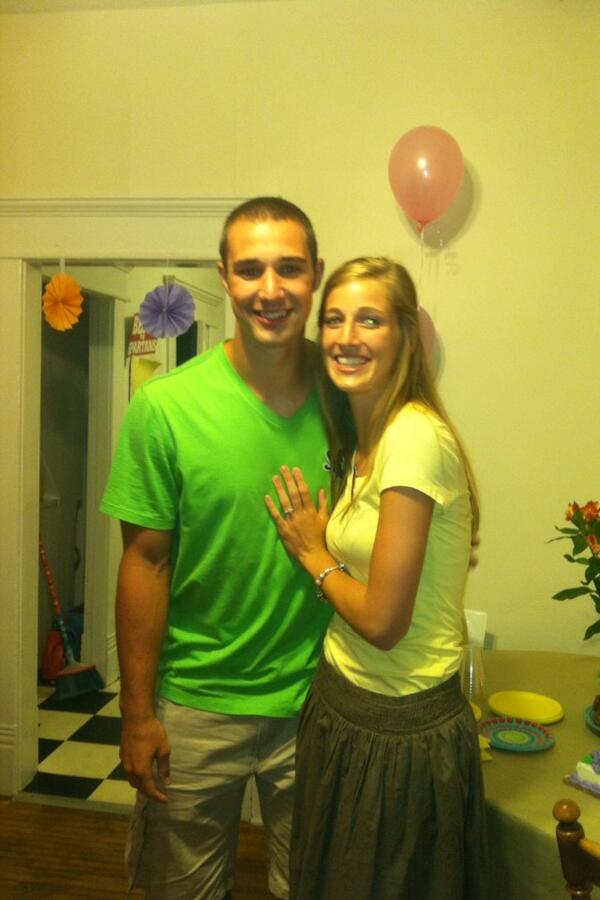 &nbsp