Ohio State Football, UK Basketball Named Best Fans
Comments
In a recent study, Nielsen measured what percentage of a city's local population has watched, attended or listened to the local college football or basketball team over the past 12 months.
A whopping 66% of the population of Columbus, OH, has taken in a Buckeyes football game over that time - a hair ahead of the 65% of Birmingham, AL, residents who have taken in a Crimson Tide football game. On the hardwood, 67% of Lexington, KY, residents have taken in a Kentucky basketball game during that same time frame.
So if you're tired of Ohio State and Kentucky fans who claim that their teams have the best fans in college football and basketball, respectively, you'll have to keep putting up with it now that they have statistical proof.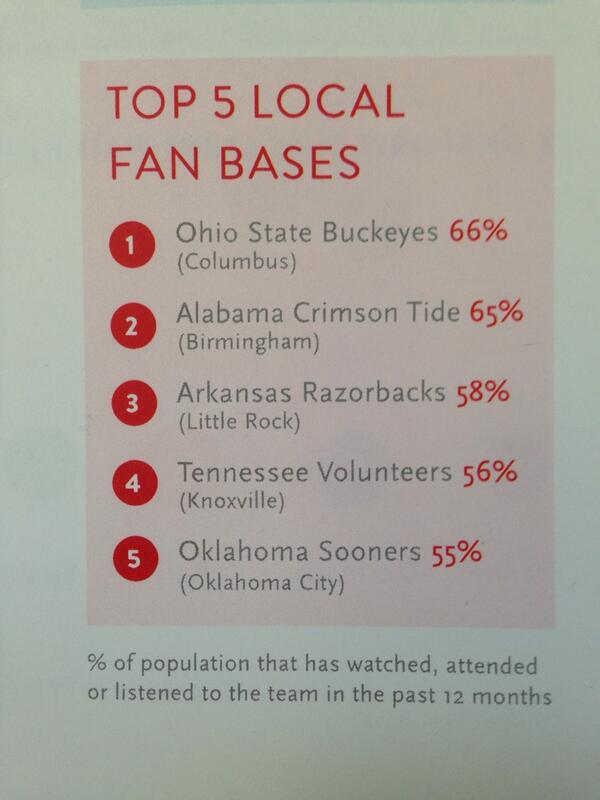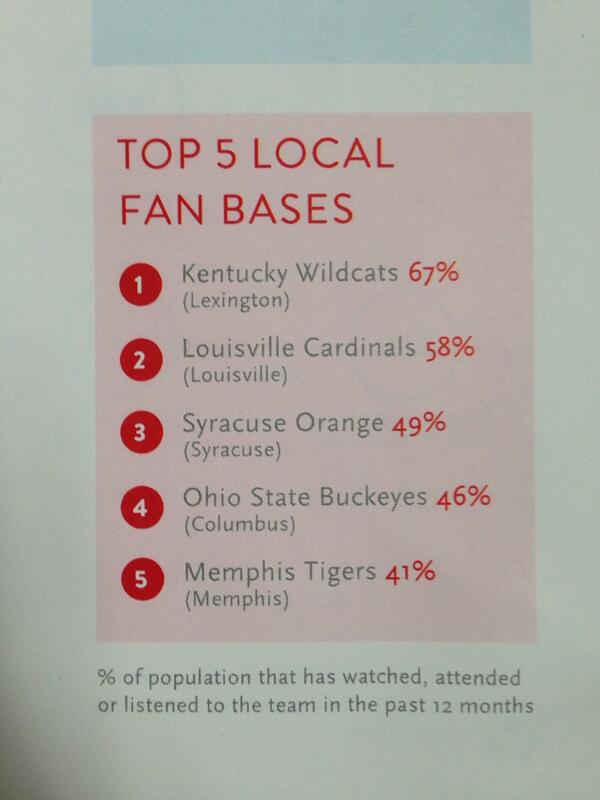 &nbsp