Thad Matta Gets Season's Supply of Gum
Ohio State men's basketball coach loves his Juicy Fruit gum. So much so that when he dropped a piece he was chewing on the court during a 2007 game against Wisconsin, he famously picked it up and kept on chewing.
With that in mind, OSU's student fan group, The Buckeye Nuthouse, recently gave Matta a very heartfelt present for his 46th birthday on July 11th: A season's supply worth of Juicy Fruit.
Perhaps this was the Nuthouse's way of telling Matta that if he ever drops a piece of already-chewed gum on the court again, he shouldn't hesitate to start fresh with a new piece.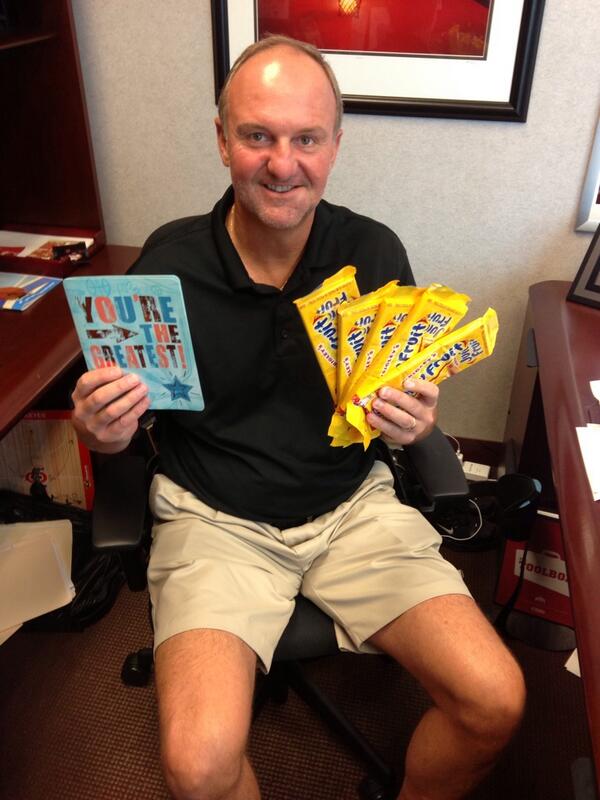 &nbsp