Oregon Getting Digital Camo Helmets?
Comments
[Update: The helmets aren't real. Judging by the overwhelming positive response to them, Nike should have someone create these ASAP.]
Oregon's penchant for uniquely fashioned uniforms apparently continues, as a digital camouflage version of Oregon's liquid metal helmet (below) could be worn for the 2013 spring game.
This wouldn't be the first time Oregon wore digital camouflage on its uniforms during a spring game, but it's the first time the pattern has appeared on their helmets. Two years ago, the Ducks wore uniforms which featured digital camo in the numbers, along with "Support Our Troops," written on their jerseys. Last year, Oregon went all-out with camo uniforms.
Needless to say, this next step would certainly be a huge hit with the Ducks' players.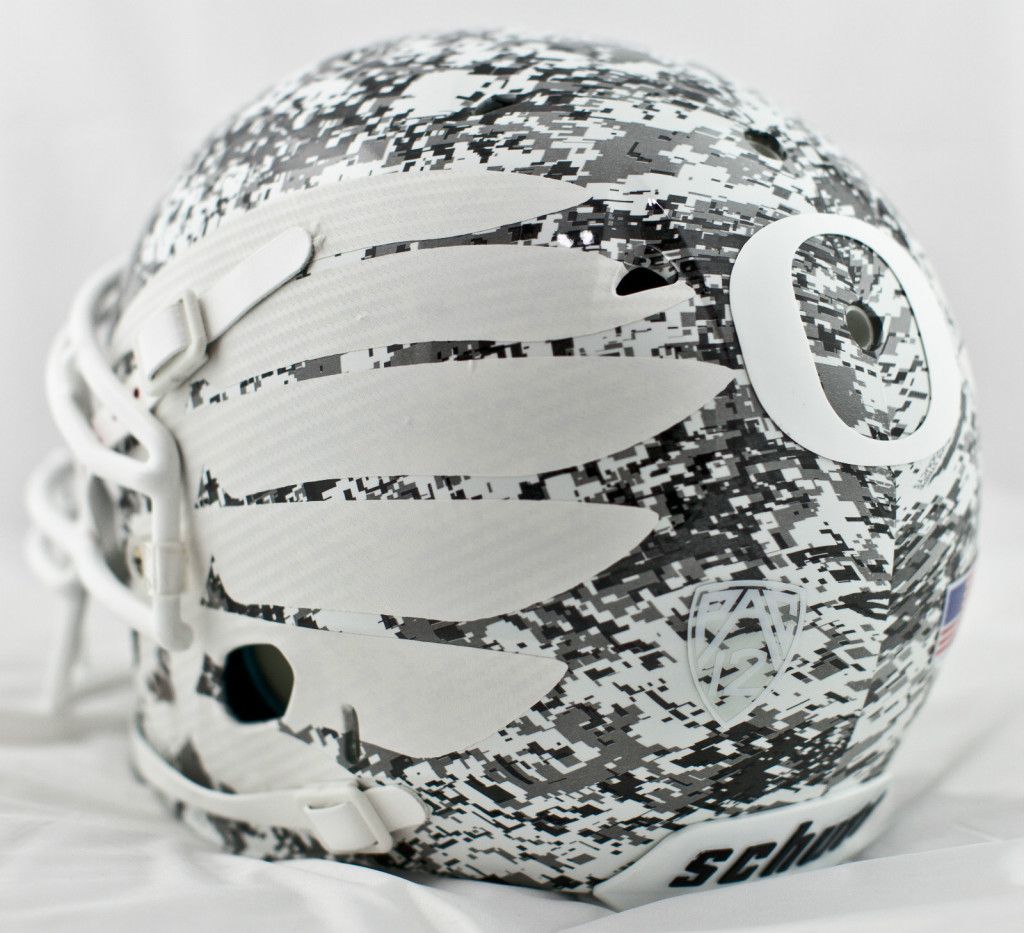 &nbsp