Erin Andrews Confronts CWS Heckler
Comments
[Update: This video appears to be from the 2010 College World Series, not the 2011 CWS.]
They say hell hath no fury like a woman scorned and ESPN college football reporter Erin Andrews has only reaffirmed that.
A fan at the College World Series recently heckled Andrews after she refused to sign a baseball, saying ""Fine, I'm going to go home and watch your video!" - referring to the infamous 2009 peephole video of her.
Bad idea.
Andrews heads over to the dugout and confronts the fan. When he denies heckling her, she replies "If you are going to be (inaudible) enough to say that, like man up to it."
College GameDay fans be warned.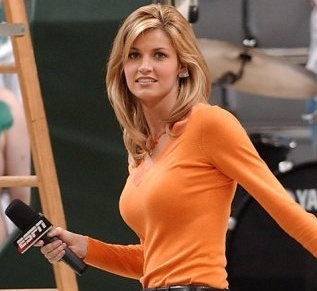 &nbsp