Ohio Fan Sign: We Don't Want Bama
We've seen the likes of Oregon, Ball State, Kansas and even a Mobile, AL, Pee Wee football team boast about their desire to play top-ranked Alabama. During Ohio's 44-13 blowout loss to Kent State on Tuesday night, a Bobcats fan took a decidedly different tack, holding up a "We Don't Want Bama" sign.
Seeing as how Ohio was shut out, 27-0, in the second half against the Golden Flashes, the fan above made a legitimate point.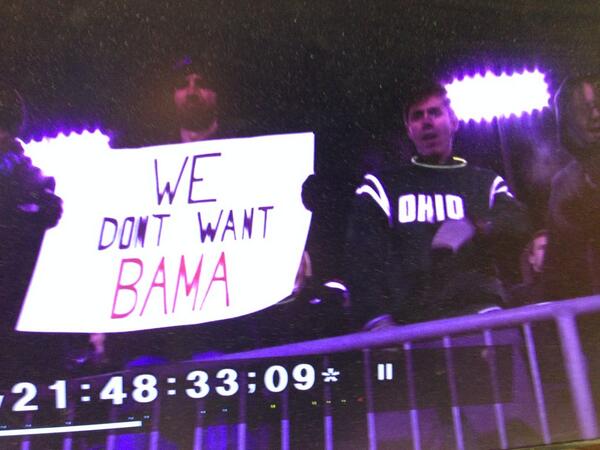 &nbsp