DIII Win Celebration Turns Into Project X
Comments
Evidently Morgantown, WV, has nothing on Cortland, NY, when it comes to wreaking havoc after a football game.
The central New York town - about half an hour due south of Syracuse - was the site of some Project X-style mayhem after SUNY Cortland defeated Ithaca College, 28-24, in a DIII rivalry football game called "Cortaca" on Saturday. "Only" about 30 arrests were made among the 4,000 to 6,000 people who poured into Cortland's streets, but only because local police later admitted that they had to stop arresting people.
The large mob pelted the police with cans and pieces of wood while also flipping over several vehicles. One car in the area was driven through a house, while another student lost the end of his finger amid the chaos - and kept partying.
As expected, SUNY Cortland's president issued a public apology to the community around the school, calling the students' behavior inexcusable.
Gee, ya think?
[BuzzFeed]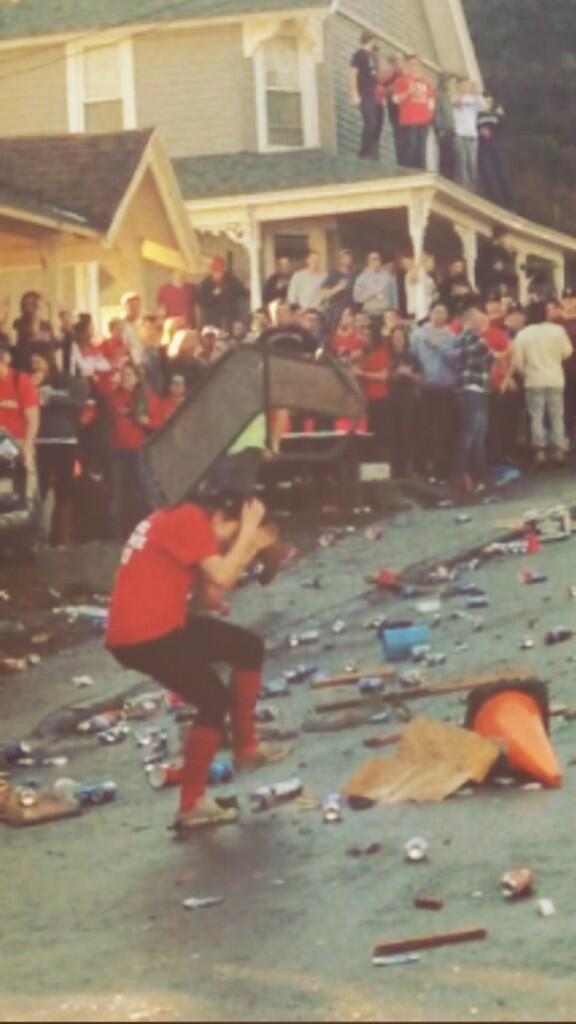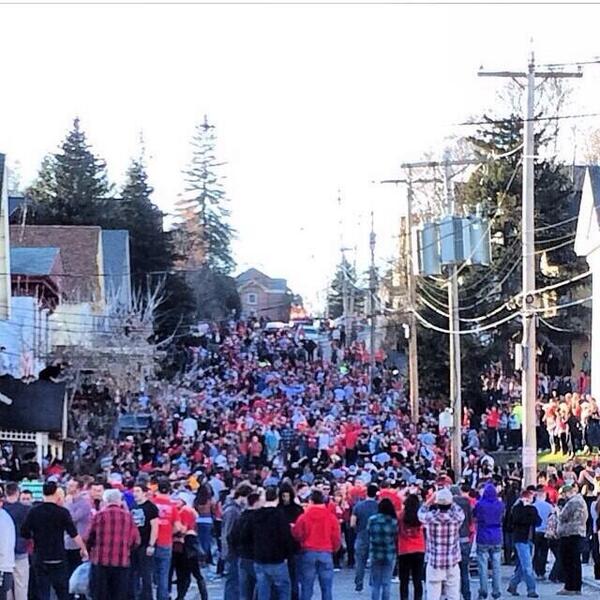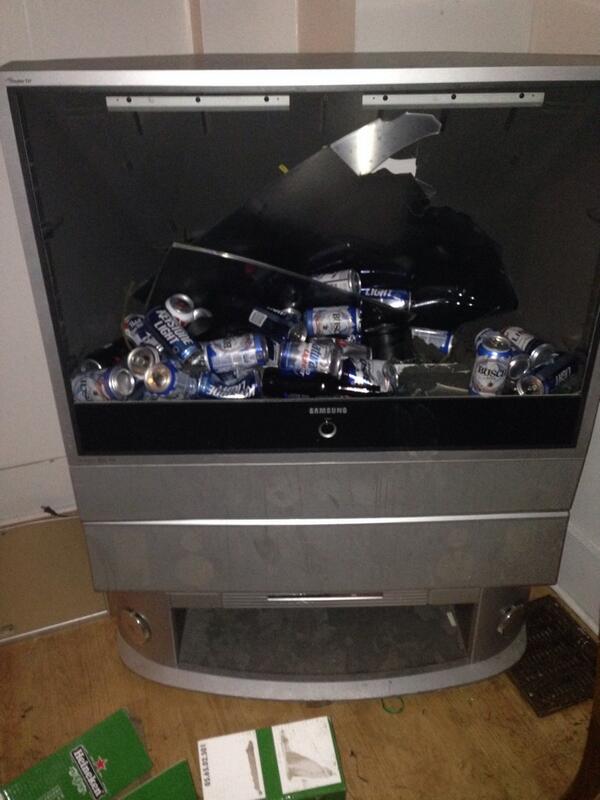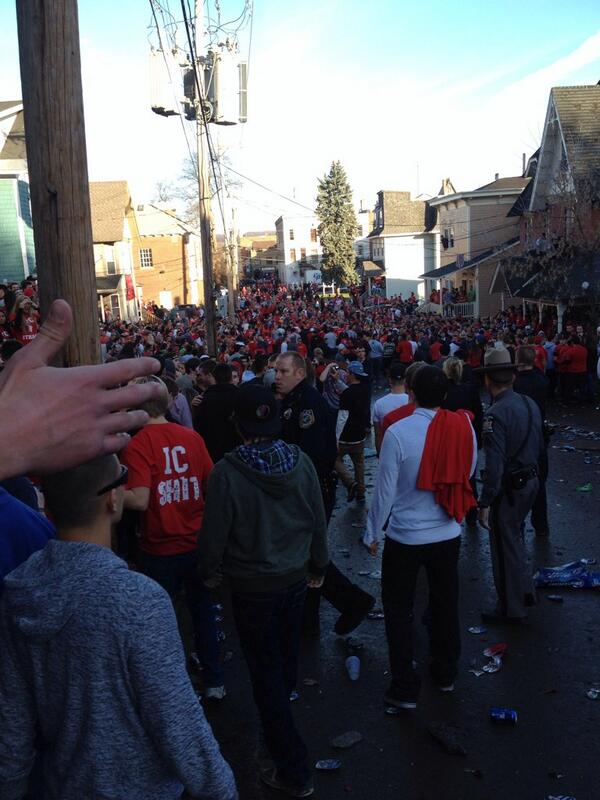 &nbsp