Notre Dame's Louis Nix Sports Bane Mask
Comments
A 2014 NFL Draft first round prospect at 350 pounds, Notre Dame DT Louis Nix III already had a reputation for striking fear in the hearts of opposing offensive linemen. Over the long 4th of July weekend, he added to that illusion of fear by modeling the same facemask worn by super villain Bane in The Dark Knight Rises.
Hey guys meet my friend bane he's such a friendly and approachable human @1IrishChocolate #LOL #HAPPYLATE4th pic.twitter.com/JSUJD6kcxY

— uuurielllll (@alouise44) July 6, 2013
The "O-Lineman's Reckoning" doesn't quite have the same ring as "Gotham's Reckoning," yet Nix is still quite worthy of the parallel. The natural follow-up to this would be for Nix to sport the same Bane-style football face mask first worn by Florida State LB Nick Moody at the 2013 East-West Shrine Game.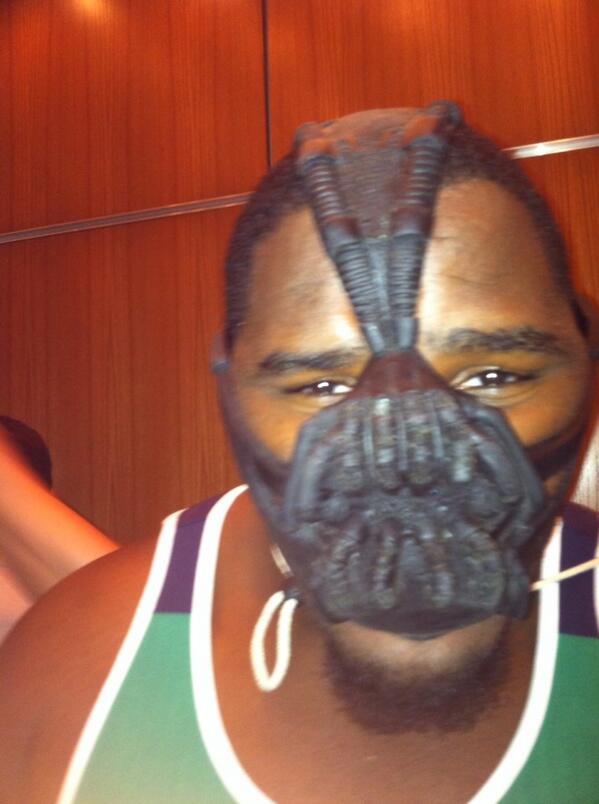 &nbsp