Northwestern Gets Snazzy Bowl Helmets
Northwestern hasn't won a bowl game since the 1949 Rose Bowl but at least the Wildcats came dressed for success with snazzy new helmets for the Gator Bowl vs. Mississippi State on Tuesday with the best looking new helmets of bowl season.
As seen below, Northwestern is sporting matte black helmets with the traditional "N" logo done in silver and black to give the team an Oakland Raiders look for January 1st. This is the second awesome Northwestern helmet of the season, as the Wildcats also unleashed sweet-looking conceptual Wildcat lids earlier this fall that were a huge hit.
Now the only thing left to do is "Just win, baby." Grade: A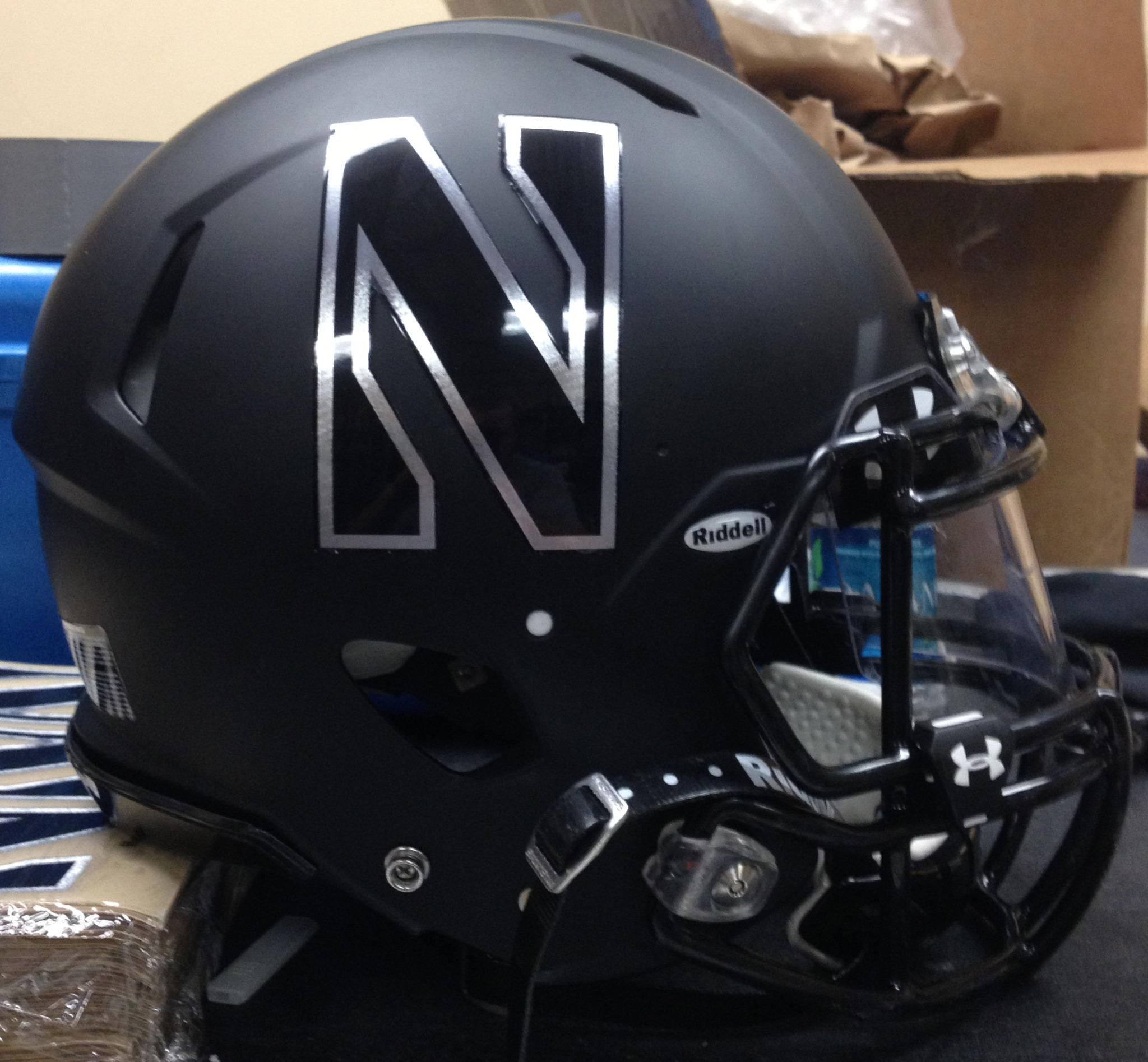 &nbsp