NCAA Tournament 2014: Florida State Fan Trolls Kansas' Andrew Wiggins During NIT Game (PHOTO)
Comments
There are plenty of Florida State fans who remain bitter that Andrew Wiggins spurned the Seminoles (along with Kentucky) to play college basketball at Kansas. Including one at FSU's NIT win over Georgetown on Monday night who delighted in the fact that the Jayhawks were upset by Stanford in Sunday's Round of 32.
"Andrew Wiggins is watching this game from his couch!" read the sign the fan held up.
This couldn't possibly be true. Nobody actually watches the NIT.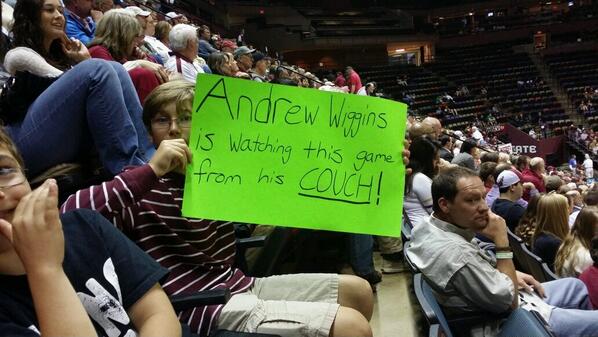 &nbsp