MWC Gets Awesome Tournament Court
Comments
It's been a banner year in basketball for the Mountain West Conference, as No. 19 New Mexico and No. 24 Colorado State are ranked in the Top 25 and San Diego State, Air Force, UNLV, Boise State and Wyoming are all still battling for spots in the NCAA tournament.
So it's only fitting that the conference would go big for next month's conference tournament in Las Vegas with an awesome Oregon-style court. As you can see from the picture below, the Mountain West Tournament will feature a brown floor with mountains superimposed on the playing surface.
The conference did a great job of doing something special and creative for what should be the most exciting conference tournament in years, while also sticking with a classy look.
Well done, MWC.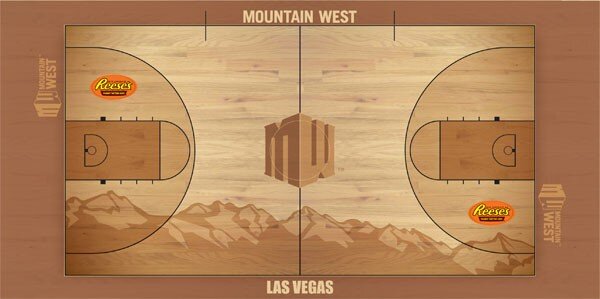 &nbsp