Dan Mullen Sends Card to Recruit's Mom
Comments
Mississippi State head coach Dan Mullen is wise enough to realize how much players' moms mean to them. Thus, his most recent correspondence with Class of 2014 center Chase Johnson of Olive Branch, MS, was a Mother's Day card.
"I want to wish you a happy Mother's Day," Mullen wrote. "Family is priority #1 in my football program. Your son will be treated like he is my own and developed to become the best he can be. He will make you proud here at State. Go Dawgs! –Dan Mullen"
It's a little something Johnson will no doubt remember whenever he makes his college choice between now and next February.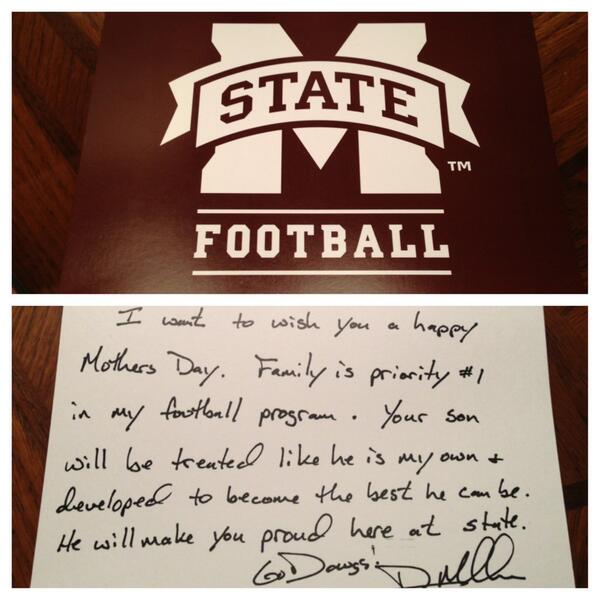 &nbsp