MSU Students Fund Flipped-Over Car
One of the victims of the post-Big Ten title game riots at Michigan State was student Steven Ripley, who awoke the following morning to find his car flipped over (not to mention the sight of local police and media at his front door).
Thankfully, Ripley's fellow Spartans have quickly come to his aid. As of 10:15 AM ET Tuesday, they have raised oer $2,700 - with an end goal of $3,000 - to help Ripley with repairs that include a new engine, windshield, side mirrors and roof.
Perhaps potential donors can sweeten the pot and donate some Rose Bowl tickets.
[GoFundMe]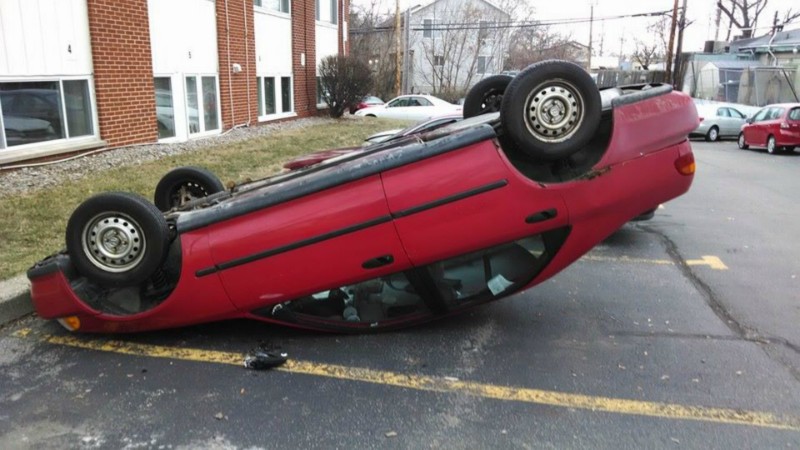 &nbsp