Miles Rappels Down Building for Charity
When Les Miles does something for charity, he does it with flair.
Three weeks after donning a comically tiny sombrero when hosting the Our Lady of the Lake Children's Hospital Fiesta along with his wife Kathy, Miles channeled his inner daredevil by rappelling down the side of the 24-story One American Place in downtown Baton Rouge on Thursday.
The beneficiary of Miles' literal publicity stunt is the "Over the Edge for Adoption" challenge, and Miles was one of several local celebrities and elected officials participating. Somehow we get the sense that several Bayou Bengals fans were nervously watching their beloved head coach do his thing to make sure that nothing went wrong. Here's a step-by-step of Miles' afternoon spent high above the Baton Rouge cityscape.
Getting Strapped In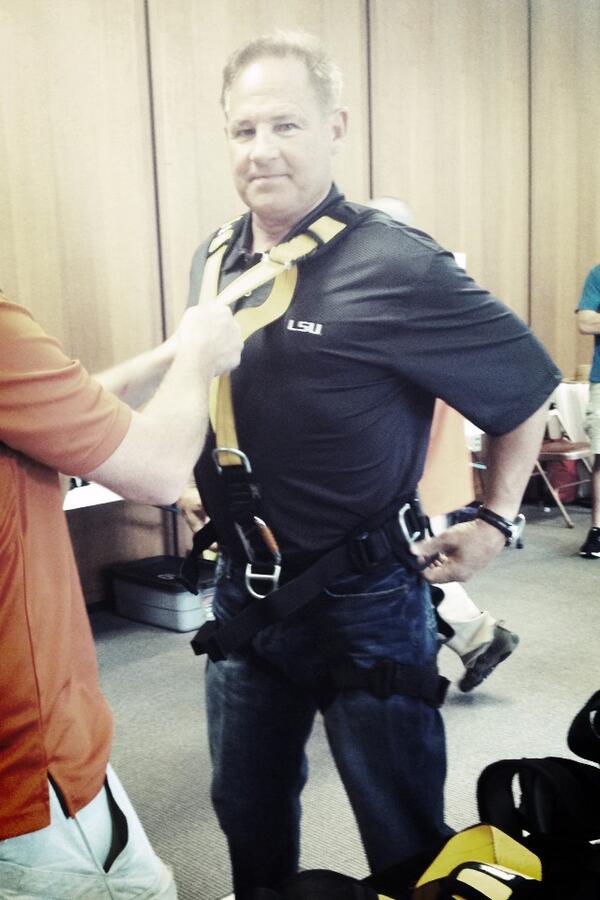 Donning a Helmet (complete with GoPro camera) and Gloves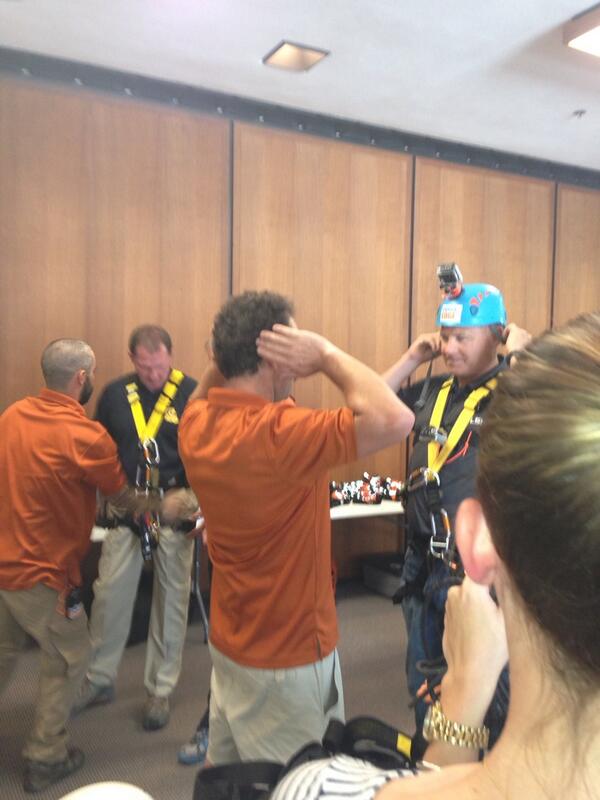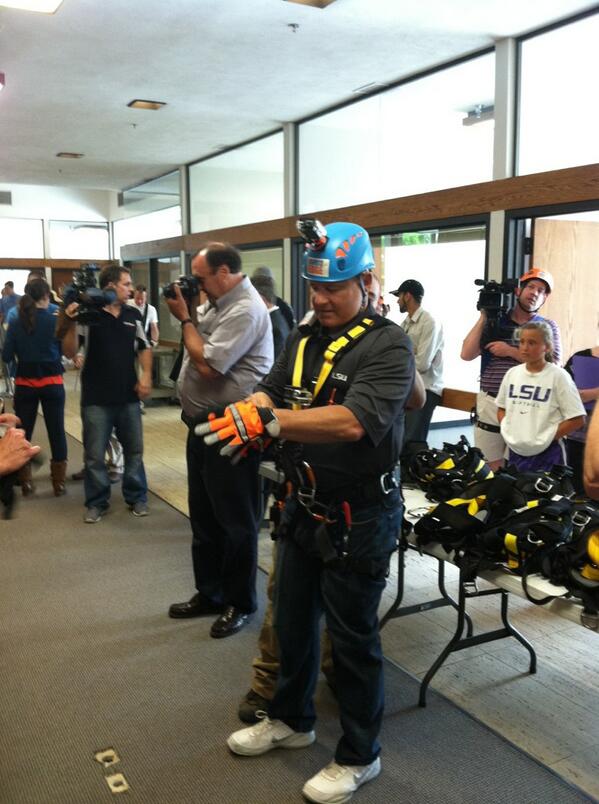 A Practice Run Near the Ground Floor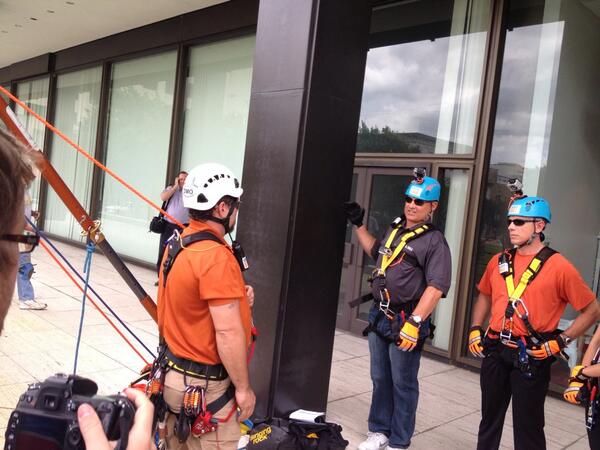 The Best Les Miles Picture ... Ever

At the Top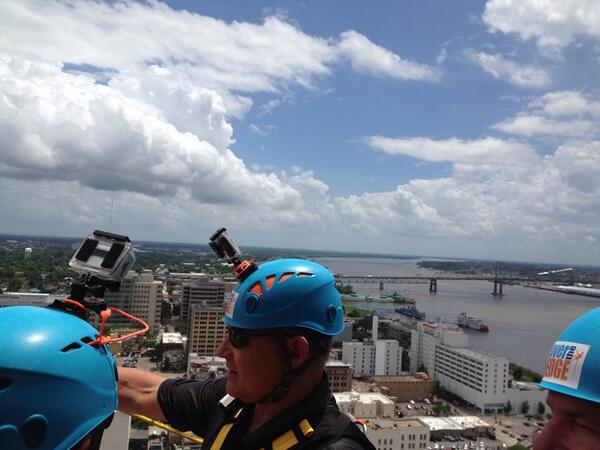 Going Down…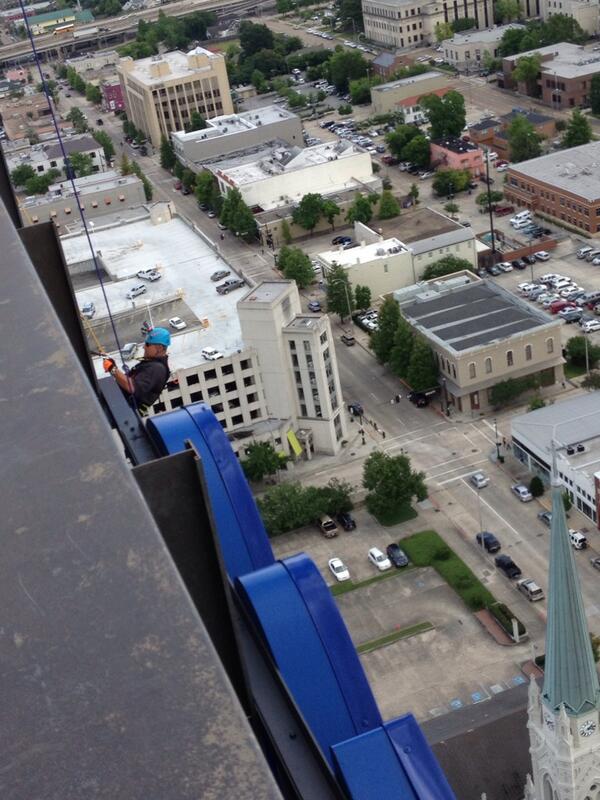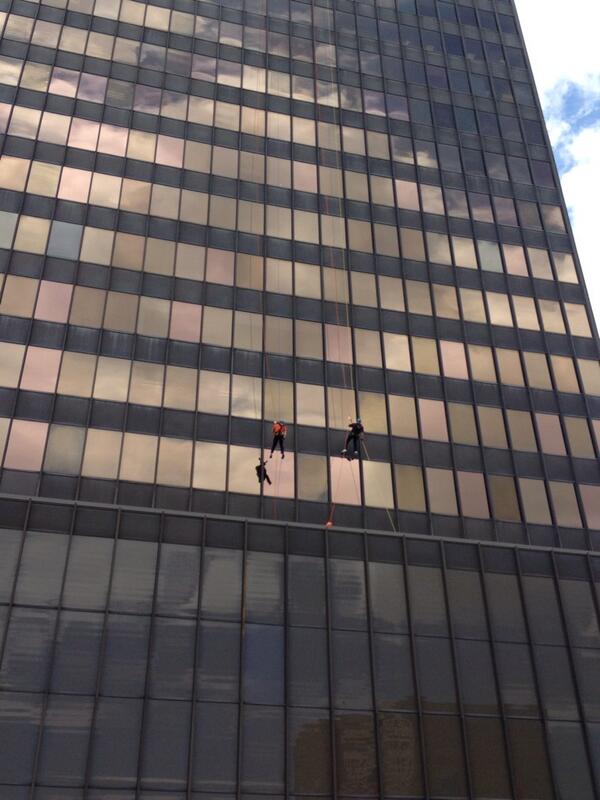 The View From Inside
Ever the multi-tasker, Miles had an on-camera interview with ESPN "College Football Live" almost immediately after he finished his rappelling. That's what you call an entrance!