Mike Leach Weighs In on Wife Mustaches
Washington State head coach Mike Leach is already famous for his dating tips and now it looks like his marriage advice may be just as invaluable.
Leach appeared on the Seattle radio show "Brock and Salk" on 710 ESPN on Wednesday morning to talk about the Cougars and the upcoming college football season but the interview concluded with former Washington QB Brock Huard and Mike Salk dropping a bombshell hypothetical question on the Cougars head man: How should you notify your wife that she is growing a mustache?
Without flinching, Leach opined:
Leach: "Shoot, I think you tell her that the mustache looks very distinguished. And then as she makes .. she may go ahead and handle it herself.

Salk: "So flattery is what you're saying?"

Leach: "You know, yeah. Point out that nevertheless it's a mustache."
If you're scoring at home, that means give her a back-handed compliment and if your wife doesn't get the hint, just insult her.
This is why there's only one Mike Leach.
Check the audio below with the question beginning at the 18:20 mark.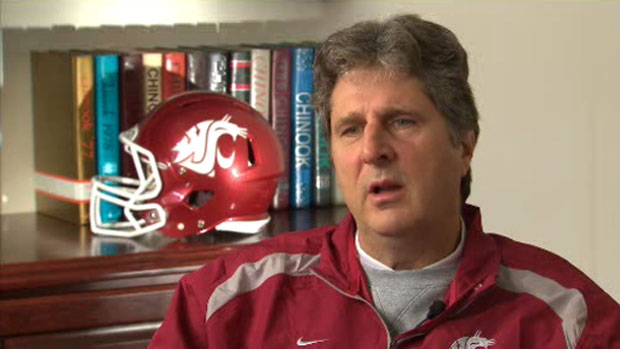 &nbsp