Michigan State Football: Spartans Fan Puts Huge Logo on Property in Oregon (PHOTO)
Comments
Flying into Oregon? Hope your flight pattern takes you over Brian's property. #GoState pic.twitter.com/5VdhkHdNsa

— Mark Hollis (@MSUAD) September 4, 2014
Michigan State fan Brian Aust wanted to do everything he could to make the Spartans feel more at home as they travel to Oregon to take on the Ducks this Saturday.
Aust, an MSU alum, used a simple lawn rake to create the Spartan head logo on his vast Silverton, OR, property, which can be seen clearly from considerable altitude.
MSU athletic director Mark Hollis caught wind of the photo and gave Aust a ring before tweeting out his creation to 28,000 followers.
No. 3 Oregon welcomes No. 7 Michigan State to Eugene on September 6th in one of this young season's marquee inter-conference matchups.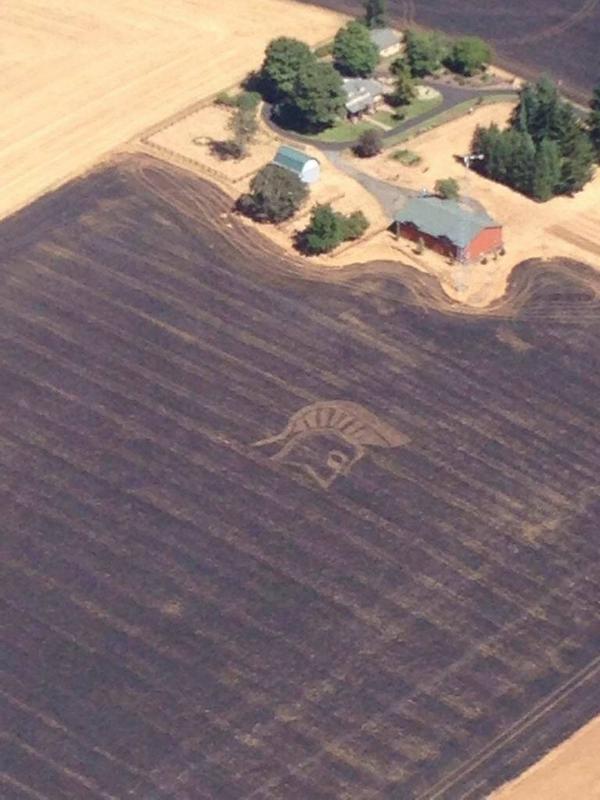 &nbsp