Mark May Under Fire for Manziel Criticism
Comments
You would have been surprised if ESPN college football analyst and notorious blowhard Mark May hadn't chimed in on Johnny Manziel's latest shenanigans, wouldn't you? Sure enough, May posted the following on Twitter on Monday night.
Alright Johnny Football enough is enough this is your last wake up call STOP BRINGING SHAME TO THE GAME !

— Mark May (@mark_may) July 16, 2013
May haters were quick to point out that he is the last person in any position to criticize Johnny Football. After all, May was arrested in January 1979 — following his sophomore season at Pitt — for "jumping on top of parked cars, threatening police officers and encouraging a crowd of onlookers to fight the officers."
It wasn't the last legal skirmish May had, as he was arrested for a pair of DWIs while with the Washington Redskins — one in 1985 and the other in 1990. Rather belatedly, May said that these experiences were what put him in a position to be critical of Manziel.
Thats why I can critique experience

— Mark May (@mark_may) July 16, 2013
A memo to May: If you're going to defend yourself after you hypocritically attack someone, do it a lot sooner than 14.5 hours after the fact.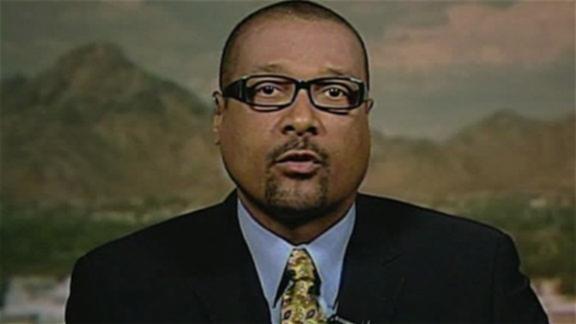 &nbsp