Marcus Mariota Stopped Flag on UCLA
Comments
Oregon QB Marcus Mariota may be one of the frontrunners for this year's Heisman Trophy, but he's not expecting any special treatment whatsoever because of such.
Case in point: Saturday's 42-14 victory over UCLA. After Bruins LB Jordan Zumwalt ran into Mariota as the quarterback was running out of bounds, officials were reaching for their flags as if to call a late hit - only for Mariota to step in and tell the refs not to call a penalty.
Anthony Barr said he heard Mariota tell refs on Saturday not to call a late hit on Jordan Zumwalt, and to let them play. Earned him respect.

— Ryan Kartje (@Ryan_Kartje) October 28, 2013
Mariota backed up that "character play" (which Heisman voters probably froth over) by taking care of business on the field as well, completing 21-of-28 passes for 230 yards and a TD.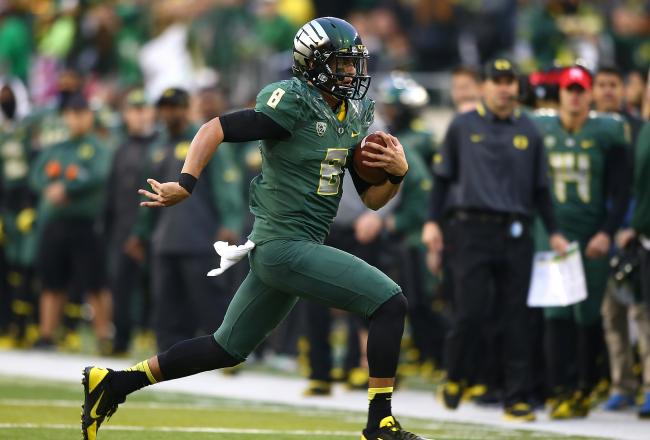 &nbsp