A&M's Manziel: I Shot 79 at Pebble Beach
Comments
Does anyone have a better life right now than Texas A&M QB Johnny Manziel?
After winning the Heisman Trophy and Cotton Bowl as a freshman - not to mention scoring a model girlfriend - Johnny Football has had an epic offseason that's included legendary partying and mingling with coeds in Cabo.
Prior to what we're predicting will be an epic bromance beach trip with Alabama counterpart AJ McCarron, Manziel — along with his mom and dad — made their way to California this weekend and played 18 holes at historic Pebble Beach Golf Links - where greens fees are $495.
According to Manziel's Saturday night tweet, he managed to crack 80 on the notoriously hard course by birdying the 18th hole, although it wasn't enough to beat his dad. Still, a 79 on Pebble Beach for a 20-year old is ridiculous and might be enough to convince Pebble Beach Pro-Am organizers to give Johnny Football a spot in next year's field.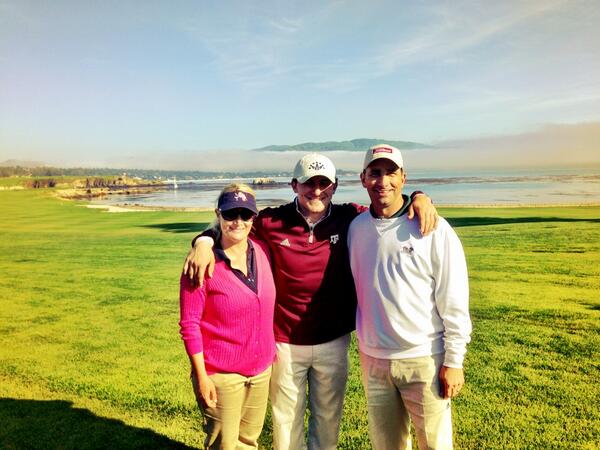 &nbsp