NIU QB's Pregame Music: Shania Twain
Comments
It wouldn't do Northern Illinois star QB Jordan Lynch justice to say that he's shameless about his pregame music choices. Whereas most other football players pump up with hip-hop or heavy metal, Lynch prepares himself with ... Shania Twain.
"Oh, there's a lot of that," Lynch told Grantland's Holly Anderson. "Shania. Adele. I have a lot of that before games."
Lynch's logic behind his music choices is pretty sound: "I remember when I used to go out there for games all jacked up, trying to run over and hit somebody. But I play quarterback. I need to be mellow, and I need to be in control."
Lynch's favorite song? "Man, I Feel Like a Woman."
Of course it is.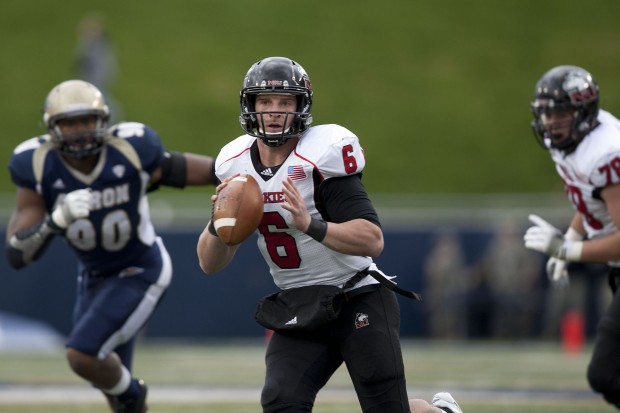 &nbsp